I had some laughs with Neil Stuke, back in the day. He worked in Robot on the King's Road, near World's End. Bit of a rockabilly, which was the thing then. Robot sold the best shoes and suits – cobalt peg slacks and creepers a speciality, well ahead of the first Rayban revival. The Clash and The Stray Cats were clients and Brian Setzer would ride his Harley along the drag, posing with intent as he roared past Vivienne Westwood's and American Classics.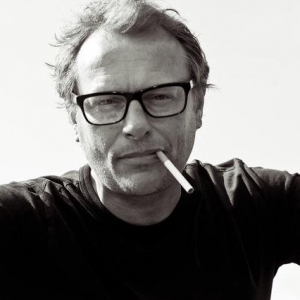 Mark Powell was the established geezer at Robot, mannered after a young George Cole. He worked the floor alongside my old pal Johnny Davis and later Chris Murray​. The two Daves ran the business and kept a bit of order. There were Saturday sessions at Henry J Bean's and a load of party invites from the Sloane set. Neil Stuke had the wit and the moves. He would do impersonations and take the rise out of difficult clients. Sometimes the boredom on a slow day would cause him to do wild, eccentric dances and everyone howled.
It seemed like the coolest job but the fun threshold was thin and everyone was planning an exit. For Neil it was a random visit from a casting agent, keen to get some period looks into a crowd scene for Absolute Beginners. The shop boy from Kent became an extra and then took up acting lessons. The last time I saw him he was getting studious and going steady with a rocking girl in Finsbury Park.
Ten years later he was a regular on the TV, graciously lightweight with Samantha Janus in Game On and sometimes in The Bill, Reggie Perrin or Casualty. He served his dues and found a regular gig on Silks. This evening, I was flicking over the channels and there he was, glowering and well preserved as Chris Park in Dr Foster. I guess it's been a while since he served any shoes but I recall that era fondly. At large with the Robot pack, driven down that bold stretch of road in an open top car, juiced up, Gene Vincent on the stereo, screaming about youth, girls and liberty.