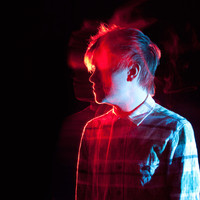 Bear//Face is Ciaran McDonald from Belfast. He's been active in Leeds and New York, he remixes James Blake and Justin Timberlake and tours with The 1975. He gets played in Diplo sets and cops over a million listens on SoundCloud. His remix of Timberlake's 'My Love' has hauled in over 800,000 alone and the Bear//Face presence is spattered over social media like a Jackson Pollock action painting.
You may be familiar with his own work. 'Taste My Sad' is a junior classic – falsetto soul, warped, filtered and plasticised. It's that 3am moment when the senses start to smear and the rapture shines in. The Orb went this way with 'A Huge Ever Growing Pulsating Brain…' in 1989, slicing up Minnie Riperton, taking her soul to another sphere. Bear//Face furthers the tradition when he refits A$AP Rocky, Ginuine, Atu and other esoteric acts.
The workload is prodigious but he doesn't sound rushed or slight. Rather his sound, his method and his collaborations are headed towards something immense. I'm reminded of the famous Louis McNeice poem when the writer is peeling a tangerine, watching the snow outside the window and mentally raving by the fireside. However you find it, the buzz is about discovering how things are supremely various.