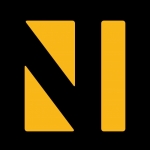 In Issue 6 of Dig With It magazine, we profiled the shortlisted albums for the NI Music Prize. The list arrived shortly before the press deadline and with a further, dramatic stroke, the two additional public choices for album of the year came in at the very last moment.
You can order up the for Music Prize special in the magazine here. But here is the gist of it – a wonderful array of records, Nordy singularity, ambition and style.
Thanks to the Dig With It contributors whose reviews and interviews we quote from. Geat work, all.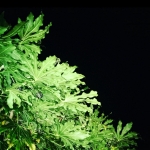 ARVO PARTY
Inheritance
Arvo Party is a prolific source of atmospheres, soundtracks and wry collisions. He does remixes and synthwave departures. Elsewhere in this publication we've reviewed his recent double release of valedictory emotion, Corpus I and Corpus II. Completists of the Arvo Party canon will also have amassed several more records in the Devotions series in the past 12 months. He (Herb Magee) is a perennial of the NI Music Prize shortlist, and Inheritance earns its place on the grid by way of the chimes, the music box and the use of Oriental scales. Alongside the dub frequencies there's a stretch of cool jazz that recalls the piano longeurs of Bill Evans. Surprise is a keynote and it's not inconceivable that Herb will take that prize, one of these years.
BICEP
Isles
Bicep was the cover story for Dig With It, Issue Two. Following the self-titled debut album, with its quietly powerful, electro-gestalt was always going to be a challenge. Yet the magazine encounter with Rigsy revealed a discrete confidence. They were sure about their method, their modes and their constituency. But not complacent. "We want to take it as far as we can," they remarked, as they planned their comeback shows and the new music that would accompany it.
And while their second album sounds almost artless – from the muezzin techno of 'Atlas' to the ever-circling rapture of 'Hawk' this was intensely considered. "Finding simplicity is important," Andy told us. "We'll work on chords for hours and hours… because once you find a kind of language – a song's DNA – it tends to lay itself out after that."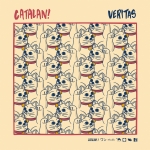 CATALAN!
Veritas
CATALAN! Is the vehicle for Ewen Friers, who led Axis Of for a series of explosive years – an act that's reportedly gathering up their resources for a future charge on the palace of banal rock. Ewen is also deputising on bass for ASIWYFA, alongside his brother Rory. Meantime he has issued a series of fractious bulletins as CATALAN! – an assemblage of various singles and throwdowns, lashed together as a debut album. The lyrics are informed by the can-do empowerment of bands like Fugazi – Ewen has no shortage of critical themes and barbed questions. The music is a spray of fresh riffs, hip hop beats and bellowing chorus lines. Spoken word is also a CATALAN! requirement and so too is the facility to lecture on Oliver Cromwell, media tyranny and rubbish 3G signals.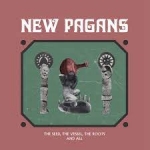 NEW PAGANS
The Seed, the Vessel, the Roots and All
They won Best Live Act in 2020 and New Pagans are now in contention with their debut album. Chris Flack gave the record a fond greeting in Issue 4: "New Pagans have seemingly come from nowhere in a time of great turmoil and tumult. In a time where many others have pulled the plug on plans, presses and publicity, they've gathered a clan that boils over with contempt, a clan laced with resentment, visceral and seething at the world it sees. Perfect timing if you ask me… The Seed, the Vessel, the Roots and All comes out of the speakers like some demented animal, there is a darkness from the off, the bass thunders through your very DNA, lifted only by Lyndsey's vocal and the harmonies."
JOSHUA BURNSIDE
Into The Depths Of Hell
"It's sort of lo-fi and it's sort of weirder than the previous one," Joshua told us when he became our very first cover feature in April 2020. "The songs sort of meander along and then one of them falls into the other. There's less of a band sound. It's just me playing acoustic and then suddenly there are lots of different sounds coming in… I like music that creates its own world. You go into it and you get lost in it and the lyrics take you away. It's like escapism, you know. I want to bring people in."
His debut album, Ephrata won the Music Prize in 2017. Joshua advanced his art with Into the Depths of Hell, embracing darkness, grief, dreamtime, folk and West African meditations.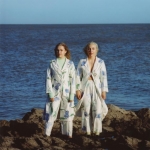 SAINT SISTER
Where I Should End
It was a record that concerned itself with the Repeal vote, the legend of Tom Jones and a love-storm in a bookshop. The singing was impeccable, the writing was impressive and Gemma and Morgan were not afraid to make gentle fun of their younger, more sombre selves. Morgan outlined it to us thus: "we felt the songs were more direct and more upfront and a little bit less shrouded in that folkie, mystical thing that we were trying to shake off. We started the first record thinking it was really hard, that inspiration was hard to come by and writing was this really intangible thing that happened to you that you couldn't work at. So we were already in that mind frame – that writing is a struggle and that we're slow writers. And then something just clicked for the second record. This almost feels like this is our first – it's like we've finally hit the ground running. We know our roles a bit better and we know how to work together better."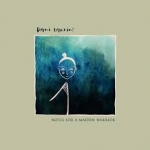 DANI LARKIN
Notes for a Maiden Warrior
Dani explained it to us: "it wasn't intended to be a meditative piece from start to finish but it was certainly intended to be a body or work. It starts quiet and dark and ends in mystery. For me the idea is the more you listen to it, the deeper you go into it." This is something we certainly endorsed. Out reviewer Kristen Sinclair noted: "Notes for a Maiden Warrior draws on ancient, otherworldly tales as a study of tenderness, pain and learning… a haunting collection of songs to be listened to around a campfire. It may be an album of folklore, fairies and romance, but it is firmly rooted in the Irish landscape. She has surely delivered one of the most outstanding releases this year."
JEALOUS OF THE BIRDS
Peninsula
Taylor Johnson gave the Peninsula record his considered thoughts for Issue 3: "the follow-up to Parma Violets comes with stronger electric instrumentation and bolder shades of funk, rock and soul… she has toured across the world, signing a major record deal with Atlantic Records before escaping to Lisbon last year to craft Peninsula. The result is often a whirlwind: jazzy guitar runs and jubilant arpeggios adding a jittery energy to Naomi Hamilton's angst. It's an exciting sonic leap. Jealous of the Birds is growing up in front of us, just as we'd always hoped this band would. Throughout Peninsula you are right beside her, breathing in her vision for tomorrow. It looks beautiful."
There was a major bonus is the live renditions. Jealous of the Birds played at all three Stendhal events this summer. It was a all about assurance, poetry, sway and excellent tailoring.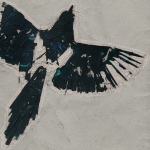 PETER J McCAULEY
Amnesty
Lauren Taylor reviewed Peter's record in Issue 2 of the magazine and focused on the tracks 'Reverie' and the closing moments of 'Amnesty'. She remarked that "these stark piano compositions reveal a poignancy and depth… as McCauley imbues the keys with emotion, his prodigious second voice… he embellishes the tracklist with shimmering production. The result is a distinctive and charming first full-length release under his own name." Pete is previously known to us as the mainstay of Rams Pocket Radio and before, a sometime traveller with Mojo Fury. This is indeed a mature work, a mix of parlour ballads, spiritual asides and synth texture. It is also a conscious exit from the confines of a scene and a determination to say his piece as a self-reliant artist.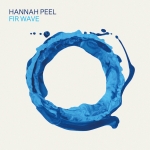 HANNAH PEEL
Fir Wave
Andrew Moore reviewed this magnificent, Mercury-shortlisted album in Issue 4 of the magazine. The record's stature was immediately clear"
"Malfunctioning electronics develop into a mutated 2-step on 'Emergence of Nature', its mid-point largeness and vivid palette drawing comparisons with the classical-associated ambience and emotional energy so beautifully captured by artists like Aphex Twin and – closer to home – Bicep. A flurry of future-facing electronica that would work just as well in a low ceiling, low lighting basement as it does in its conceptual form.
"The instinctive, collaborative process is captured sonically by Hannah; marching band percussion and oddball synth lines enveloping in contemplative emo-electronics, before reaching an IDM-infused climax – weirdo-noise, blissed-out ambient and heart-string tugging guitar licks oxymoronically combining in its own rendition of 'Reaction Diffusion'."
Hannah later told us: "Isn't it funny? I had no idea it was gonna happen like that. You put out a record – the one record that doesn't have an orchestra or a colliery brass band. It's just me and a bass player. And that's it. And it's the one record that has probably done the best out of everything. The irony!"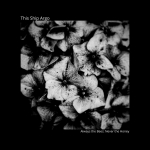 THIS SHIP ARGO
Always the Bees: Never the Honey
The most significant outlier on this year's shortlist, This Ship Argo is the work of Aileen McKenna, a composer with auditory synaesthesia and a facility for black and white photography. She namechecks Roland Barthes, Stereolab and Górecki and plots electronic odysseys from a spare, synthed-up spare bedroom in Belfast. She moved to the city five years ago and is allied with Timmy and Jordan from the Night Institute project. The album, Always the Bees deals in observations from the off-centre. The sounds are ever-curious and averse to the anodyne. Like Hannah Peel, she seems intent in mining soul from analogue synths and patching in the organic voice. Therefore expect bonus, twittering birdsong and the luminous, folksy outro that is 'Ballydorn'.
VERSECHORUSVERSE
What If We Won
This was Tony Wright's fourth solo record and his seventh long player in total. We caught up with him in early summer, when Tony told Taylor Johnson about estrangement in Glasgow and self-preservation through music. It was a DIY project, produced and mixed on £25 headphones. "I finished it I had no idea how it was going to sound in anything other than those particular headphones. I had no speakers, you have to work with what you have. Finishing the record gave me a strength. Being outside of myself, it was necessary to keep going. I feel like I'm better equipped for things now since the events of the last couple of years. The album in hindsight was done to survive. The record is called 'What If We Won' and I just want people to keep going… because it can and it does get better."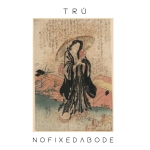 STOP PRESS!
Just before Dig With It went to press, two additional albums were added to the list. These selections were decided by a public vote, as planned.
TRÚ 
No Fixed Abode
An update on traditional Irish balladry. Evocations of time and place and an ear to Scottish folk influences. Hints of early Clannad and their song-collecting skills. Yet the tonality and voices may also endear them to Villagers fans.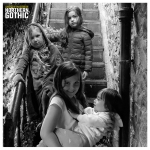 ANDREW McGIBBON
Northern Gothic 
An excellent solo project from the Bonnevilles guitar-slinger. An antidote to post-tour burn-out, it reveals tender asides and human frailty, but is also psyched-out and folked-in. Also included: beat spontaneity and ragged instrumentals from the city's ripped backsides.
Compiled by Stuart Bailie