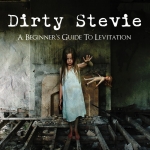 Brian Smyth is a Green Party Councillor for the Lisnasharragh area in Belfast. In a previous existence, he fronted the band Dirty Stevie, releasing an album, A Beginner's Guide To Levitation, in 2010. With this in mind, Dig With It put in a request for playlist and Brian obliged with his personal soundtrack.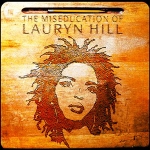 LAURYN HILL
The Miseducation Of Lauryn Hill (Ruffhouse, 1998)
The greatest album of the 90s. Twenty three years on it still sounds fresh as when it was first released. A deeply complex human being, who took hip hop to the next level, in the aftermath of the deaths of Biggie and Tupac. I finally saw her live in Dublin in 2018 and I'm not ashamed to admit, I cried. The closest thing I've ever had at a gig to a religious experience.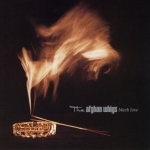 THE AFGHAN WHIGS
Black Love (Mure, 1996)
The Whigs have always given me huge lapsed Catholic vibes, that's why I've been drawn to them. Black Love is part dark, menacing and bounces all over the place, leading up to the final three songs, which are pure redemption and would have you clinging to the altar rails, begging for forgiveness of the almighty.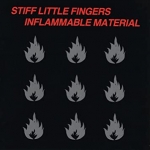 STIFF LITTLE FINGERS
Inflammable Material (Rough Trade, 1979)
Recorded in 1978, the place has gone to shit and out comes a record which captures a moment in the time of life in Northern Ireland. If young people are learning about the Troubles at school, then this should be part of the curriculum. 'Wasted Life' still sounds just as important today, we don't need any more martyrs and ceasefire soldiers.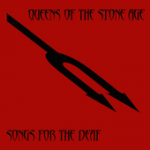 QUEENS OF THE STONE AGE
Songs for the Deaf (Interscope, 2002)
Sounding massive from the get-go and the drums at the start of '… Millionaire', at times it is utterly relentless. The soundtrack to most house parties I ended up in after any gigs in Belfast from 2002 to 2004. I witnessed them for the first time at Slane in 2003, backing up Red Hot Chili Peppers and they filled every corner of the Boyne Valley on a beautiful sunny evening. I reckon that William fella would have probably approved.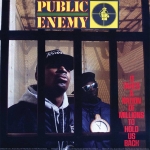 PUBLIC ENEMY
It Takes a Nation of Millions to Hold Us Back (Def Jam, 1988)
Fourteen years old and a kid growing up in a working class housing estate in north Belfast in the late 1980s. A lad in my class called Terry Gibney gives me a copy of it and tells me I needed to listen to this: he was right. Up until that point I knew nothing about Black America, this was to become my starting point. 'Caught, Can We Get A Witness?' remains one of the smartest hip hop tunes I've ever come across and all about the risks of sampling at the time, not that I knew any different. All I knew was that album got me thinking about the world beyond Belfast and our own domestic squabbles. Thanks, Chuck D.
This story originally featured in Issue 6 of Dig With It magazine. Sales info here.