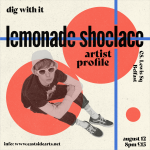 The world of Lemonade Shoelace is a kaleidoscopic soundscape of synths, hypnotic basslines and reverb-drenched vocals. In his new music video for debut single 'Autopilot Paradise', viewers are presented with a surreal version of Newcastle, Co. Down, distorted through the dual lens of Salvador Dali and Wes Anderson. Teenagers in clout goggles and Spike Island bucket hats ride Chopper bikes and drive yellow convertibles around the coastline. It's bliss.
The man behind this psychedelic indie universe is 23-year-old Ruairí Richman. A BIMM graduate and Scratch My Progress alum, Richman has spent the last year honing his craft in his home studio. But his path to music hasn't been straightforward. "When I went to BIMM, you could choose a stream and I chose guitar. And within the first year I realised that there was a lot of talented guitarists, and I wasn't really up to scratch." He fell into the production pathway, and this triggered a creative breakthrough. Through producing his own music, Richman finally had an outlet to channel his eclectic influences – he namechecks Tame Impala, The Velvet Underground and Todd Rundgren as artists who have helped shape his sound.
"Since the whole lockdown, making music has been a form of escapism for me. There's a lot of isolation in my lyrics, and I write a lot about space and time and stuff like that." Bending and altering reality through music is a recurring theme in Richman's work, and this is also channelled through the visual side of the project. His propensity for acid-bright colours and retro fashion can be traced to his university days. "Second year was my party year in BIMM. I used to go out and wear my bucket hat, glasses and these big 80s jackets. As the music kicked off, I always knew what I was going to wear."
A subtle salute to Tyler, The Creator and his 'IGOR' alter-ego, the moniker of Lemonade Shoelace allows Ruairí to explore different sides of his personality, as he explains, "I didn't like the idea of using my own name. I wanted to create an outlet for me to put music into rather than have myself attached to it. Lemonade Shoelace is more like an outfit that I wear."
Ruairí's creative process provides a glimpse into the headspace of an artist attempting to launch a career in the wake of the pandemic. He has only played a handful of gigs, with most of them being streamed online to a virtual audience. Having moved to Belfast in October 2020, Ruairí is looking forward to transforming his vivid fantasy world into a live setting.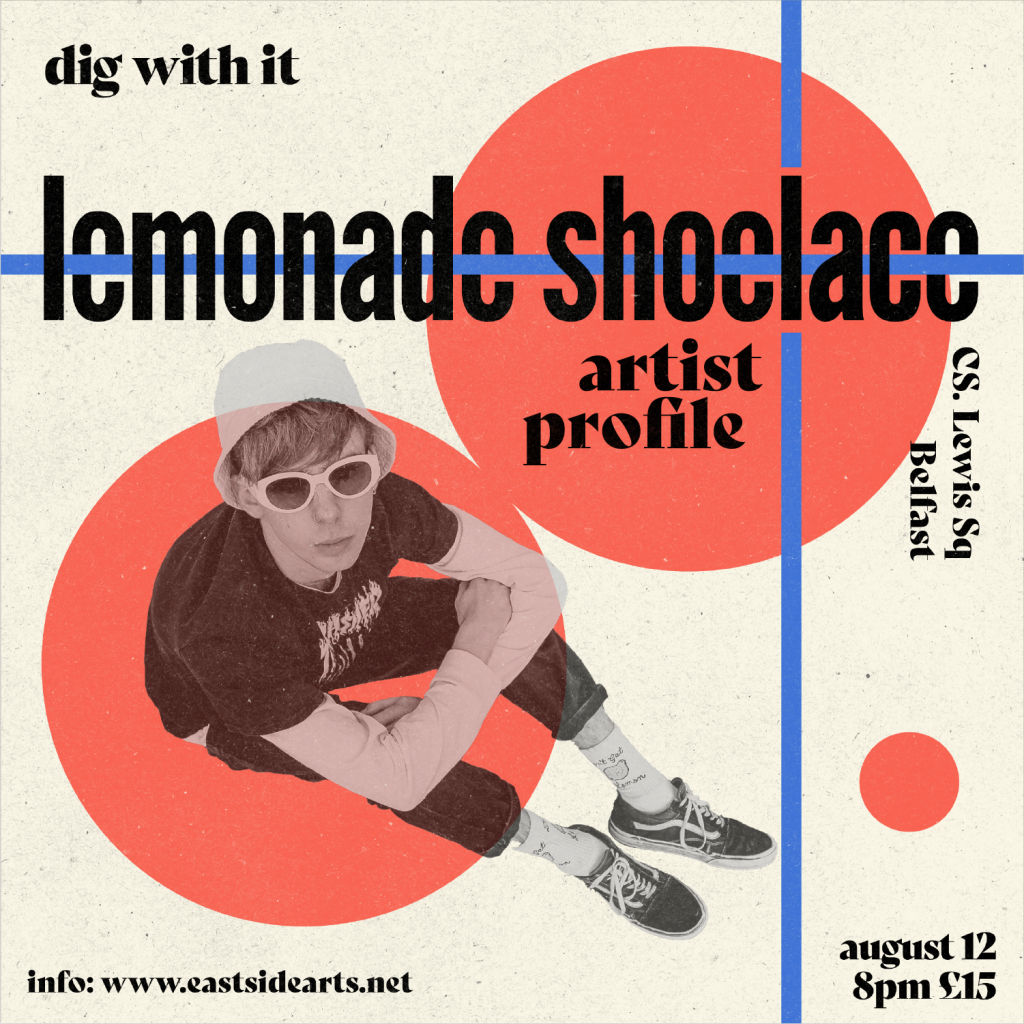 But his dreams don't stop there. He tells me of his plans to experiment with different genres, collaborate with his rapper brother, and launch a clothing label, "I want to produce in as many styles as possible and put myself in the most awkward positions to see what I can make from it."
Lauren Johnson
(Extracted from Issue 5 of Dig With It. Lemonade Shoelace is playing a special Dig With It bill at CS Lewis Square Belfast on August 12. Also on the bill: New Pagans and Winnie Ama For ticket details, see here).