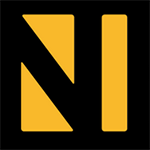 At the heart of the Northern Ireland Music Prize is community. A community that doesn't get a chance to take a step back and enjoy all the love and dedication put into the music created. A community that is supportive and gracious, bands that pick up awards are cheered and congratulated. There's a sense of pride that swells and travels across the room, it's lovely as an organiser to see that. One of my favourite descriptions of the awards was from Paul Connolly of The Wood Burning Savages who said it was like a big staff night out for musicians.
Over the last few years we have invited more people than ever to take part in the process and we've introduced a public vote. A huge debt of gratitude goes out to our nominators; they give their time freely to help us return a shortlist. As a result the process is as democratic as you could get with what is essentially a competition.
Another important development has been securing a cash prize for winning acts. It can be tough for music creators and so having the support of sponsors, as part of the award is massively important and hugely appreciated. Overall it's a lot to manage, we are small team, but we are determined to ensure the music is captured, promoted and respected, with the aim of getting all of it out to more ears, eyes and industry.
The act of collecting all the albums and singles is in itself a massive task but one we are proud of because ultimately it is the largest database of annually released music for NI anywhere. You want to know what has been released from the north this year, we are certain around 90% of it is on our website.
Finally I would say we are always listening to feedback, tweaking and making changes without compromising the process along the way. We launched a Video category this year, we will see how it goes but I'm proud of what we have achieved to date. I am personally driven by how much I believe in our music and I am so excited about how much more diverse it is now. I used to manage Love Music Hate Racism projects; it used to piss me off how dismissive people were about minority ethnic artists. Now we have new and alternative scenes, vibes and talent going mainstream, that is progress and I love it.
We are going to see more of this in the coming years, but like many things it takes time. For example if you'd told me six years ago that all of the winners in 2021 would be female artists (they were), I wouldn't have believed you. Diversity just means there is room for all genres and people and that makes it so much more interesting and exciting now.
Charlotte Dryden, CEO, Oh Yeah Music Centre
(Charlotte's words are extracted from Issue 9 of Dig With It, which features a seven page special on the NI Music Prize. See here for online magazine orders.)