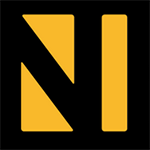 Rory Nellis on getting the public vote for Album of the Year at the NI Music Prize for Written & Underlined
"I must admit that it completely blew my mind, so thank you to everyone who took the time to vote. I can assure you that this is a very big deal for me and it's much appreciated.
I worked so hard to get the album finished in some quite challenging circumstances; meeting the producer Phil d'Alton in car parks to make plans and recording with the band at a safe distance in Half Bap Studios in Belfast. I'll remember that stuff fondly though. It'll be the only time I'll ever get to record like that, I hope.
Getting the album done and out there and then recognised like this feels like the kind of milestone moment that comes along once in a while to punctuate the journey and encourage me to keep moving in what seems like the right direction. As a completely independent artist, it's sometimes hard to know what that direction is or where to even begin.
Every now and again, often when I'm finding it hard to find this direction of travel, the phone will ring and I'll get an offer that tells me that I'm not wasting my time and that there are people out there listening to me and my wee songs. In early 2010 I was lying at home just getting over some surgery (probably football-related, I can't remember) when my phone rang. It was Rory McConnell from Radio Ulster and he wanted to know if my band Seven Summits would be interested in playing the BBC Introducing Stage at Glastonbury. That was an easy one. Absolutely massive and what a privilege it was.
I was able to live off that sense of, 'I must be doing something right' for years to come.
It's hard to make yourself heard in the music world. There are so many kindred spirits trying to get themselves heard too and it takes an awful lot of work to shout about your music enough to get people to give it a shot.
The next big milestone for me came along in 2019. I was at that point trying to balance parenting two little boys, work responsibilities (I'm working really hard on making songwriting my sole income but I still have a bit to go) and battling thoughts that I was too old to be making music and should just give it up. I'd had a good run after all.
Then the phone rang again. It was Colin and Anne from the Belfast Nashville Songwriters Festival to ask if I'd be up for heading to Nashville, Tennessee to play at the world-famous Bluebird Cafe and meet some music industry folks out there. This was also a very easy question to answer. The week I spent there and the people I met and performed with absolutely convinced me that what I had to say was still relevant and worthy of all my shouting. I carried that energy into the album writing and recording process and I'm still living off it now.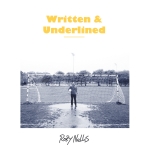 The NI Music Prize nomination is right up there with those other two milestones. As I write this, the full shortlist has just been announced and it feels so good to see my album in there amongst all that great work from other NI artists. I just can't wait for the Ulster Hall on the 16th of November now. I fully intend to soak up as much fuel as I can to feed into the next album, due for release in 2023."
(Rory's words are extracted from Issue 9 of Dig With It, which features a seven page special on the NI Music Prize. See here for online magazine orders.)