'Hot Scary Summer' by Villagers is set in the rare heat of a Dublin evening. Two lovers leave the house, bound for the cobblestones and the crowds. But while they are kissing al fresco, there is a sense of unease. The singer watches "all the pretty homophobes looking for a fight" and his joy ceases. He thinks about his life of pretending. He also realises that the affair is over. The two men have run out of commitment, their emotions are all used up. He sings about being "half a person, half a monster".  It is the most affecting farewell. 'Hot Scary Summer' breaks your heart.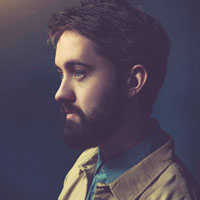 The sadness is deeper because the gay ballads of Ireland have always sounded like this. Almost fifty years of covert love, about shadows and disguise and fear. Conor addresses this on his new songs while he sings out for the gift of courage and he even tries to empathise on the lyric of 'Little Bigots'. His current album, 'Darling Arithmetic' was inspired by a friendship with John Grant and the latter's monumental song 'Glacier'. Conor vowed to be more open about his own life experiences. So there is tenderness and quiet rapture as he writes about all the phases of a relationship. Many of the songs have a universal value, regardless of sexuality. But on a handful of these tracks we also hear what it's like to be out on the margins, less than a fully realised human.
You can be sure that Madame George understands. She drifts into view in 1967, in a haze of perfume and high heels. It happens on Cyprus Avenue, that magical boulevard in east Belfast with the trees and the mansions on the hill. Her beau is a soldier boy who carries a bottle of wine and seems intoxicated. There is romance in the cool evening air and a sweet smell that recalls Shalimar, that vintage combination of iris oil, bergamot, vanilla and jasmine. The scene is perfectly realised. Every sense is full. It is unselfconscious, child-like, even.
Van Morrison recorded the first version of 'Madame George' in Century Studios, New York. He had signed to the Bang label, a partnership that had already delivered 'Brown Eyed Girl' into the pop charts. In the Bang recording of 'Madame George', there is an extra verse, a scene indoors when things go awry and the person that's telling the story loses control. As with any messy party, the impressions are disjointed. He finds himself against the back room door while the hall lights are getting dim. Next moment, there's a scene in the front room and he realises that he's touching him. Then we see Madame George playing dominoes in drag. But there's an interruption, a rap at the window, possibly a bust from the police. George is startled, fearful and ready to take flight. The next time we see this character, there are plans to take a train out of town. The innocence is over.
Van recorded 'Madame George' again in New York in September 1968, this time with jazz musicians and a more sympathetic tone. This is the definitive, down-tempo version, with the strings, and the flute and the swooning send-off. There's a moment at the train station when all of George's friends gather around. This precious person will be missed. The city will be impoverished and more brutal now. The Sixties promise is about to be terminated.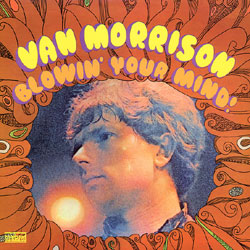 Not everyone is regretful, though. In both versions of the song there is a gang of kids who run errands for cash. They have no loyalty at all but they roll with the action. In the Bang version, they have gold cigarette lighters in their pockets, and they walk away from it all, so cool. But in the 1968 version for 'Astral Weeks', their cynicism is balanced out by another figure who gives exceptional kindness and a most perfect gesture for George. "Hey love, you forgot your glove," he offers. At that moment the song goes into the most compassionate swirl. All of the ill feeling is released.
"The love's to love the love's to love the love's to love…"
'Madame George' dates back to an interesting time. The Kinks made gay allusions as far back as 1965 with 'See My Friends'. Mick Jagger was being schooled in the art of camp by his manager Andrew Loog Oldam while Bob Dylan was pinballing around Edie Sedgwick and Andy Warhol's Factory in '65-66. On 'Ballad Of A Thin Man', Bob hurls out tremendous spite and alludes to the sword swallower, the pencil, the bone and the high heels. There is androgeny in 'Queen Jane Approximately' and in 'Just Like A Woman'. He had raised his game to such an extent that when the cover of 'Bringing It All Back Home' was first released, people supposed that the image of Sally Grossman was in fact Dylan in drag.
'Madame George' followed on from the 1964 play by Frank Marcus, 'The Killing Of Sister George', featuring two lesbians in a fraught relationship. Joe Orton was also testing the theatre mores of the time while a peculiar track called 'Do You Come Here Often' was released as a Tornados B side in 1966. The producer and author was Joe Meek and the mid section of the song features two camp voices in conversation.
"Well, I must be off."

"Yes, you're not looking so good."

"Cheerio. I'll see you down the 'Dilly."

"Not if I see you first, you won't."
The writer Jon Savage notes: "'Do You Come Here Often?' was an extraordinary achievement: the first record on a UK major label – Columbia, part of the massive EMI empire – to deliver a slice of queer life so true that you can hear its cut-and-thrust in any gay bar today."
In the same year, Van Morrison was in Los Angeles with Them, planning an audacious song called 'Walking In The Queen's Garden'. The opening lyric was, "See the Duke in drag, waving a yellow flag, walking in the Queen's Garden." A year later and the Bang sessions provided two other fascinating songs. On 'Joe Harper, Saturday Morning' he writes:
"And the child held a ball in the garden

With the old queen

When you kissed the lips and heart, another stranger

You know what I mean…"
On 'She Ain't Give You None', there is a darker admonishment:
"Don't you ever go down

Down on Curzon Street

That's where old John
Flogs his daily meat."
For two years, Morrison wrote these particular songs about a demi-monde that was confusing, strangely attractive and a little dangerous. Of these, 'Madame George' was the major achievement. It sits there with Oscar Wilde's 'De Profundis' as the great Irish witness to love and betrayal, beauty and homophobia. Which is no light association. Wilde was the first dandy in the underworld, a prototype for the rock and roll tragedy. He was feted by the Rolling Stones in their video for 'We Love You' while the young Steven Morrissey constantly remembered Oscar with flowers, entendres and epigrams. Neil Hannon namechecked his fellow alumni of Portora Royal on 'Absent Friends' and Gavin Friday has also paid tribute.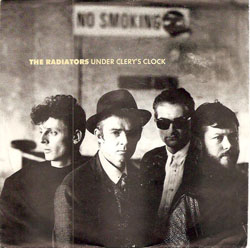 But the most Wildean admission of hurt came from Dublin songwriter Phil Chevron and 'Under Clery's Clock'. His band The Radiators had emerged from the punk era yet by 1979 the music was more ambitious and Chevron was at his best. On this song, he is standing under the iconic department store clock on O'Connell Street waiting for a romantic encounter. Many such meetings have taken place here, and other people have fretted about a late arrival and the risk of being stood up. Chevron, though, has an additional worry.
"The next bus to An Lár

Is his for sure

Ten minutes more I know

Will bring my love to me

The love that does not have a name."
Wilde's lover, Lord Alfred Douglas had written about "the love that dare not speak its name" in the poem Two Loves. It was an issue during Oscar's gross indecency trial and Phil Chevron brings this subterfuge up to date.

"Burgh Quay at night

in this dark and stinking place

urges I can't fight

with a boy without a face

strange as it seems

all I want is to embrace

by the street light

just like other lovers do without disgrace."

Chevron joined The Pogues in time for their second and greatest album, 'Rum Sodomy And The Lash'. The title was ascribed to a Churchill quote about British naval tradition. Track two was a Shane MacGowan song called 'The Old Main Drag', and like Joe Meek, he was thinking about misadventures in Picadilly.
"When I first came to London I was only sixteen

With a fiver in my pocket and my ole dancing bag

I went down to the 'dilly to check out the scene

And I soon ended up on the old main drag."
Shane humanises the he-males and the she-males and the awful descent into drugs, violence and ill health. The overall mood of that Pogues album is about exile, hard times and shared experience. So when Shane sings out the final lines of 'The Old Main Drag' in his cracked voice, you grieve for the character.
"I know that I am dying and I wish I could beg

For some money to take me from the old main drag."
For the band's fifth album, 'Hell's Ditch', Shane considered the death of the poet Frederico García Lorca. He was killed by Nationalist militia at the start of the Spanish Civil War in 1936. On the song 'Lorca's Novena', Shane imagined it thus:
"The years went by and then the killers came

And took the men and marched them up the hill of pain

And Lorca the faggot poet they left till last

Blew his brains out with a pistol up his arse."

U2 mentioned Wilde's 'Dorian Gray' in an early song, 'The Ocean', but it didn't amount to much. They wore drag for Anton Corbijn in his 'One' video and went for the full Village People treatment on 'Discotheque'. But they were actually more camp when they didn't mean to be, particularly during the Killiney Cowboy period of 'Rattle And Hum'. This was certainly appreciated by Boy George, who enthused " if Bono still hasn't found what he's looking for, he should look behind the drum kit."
Boy George and his cross-dressing caused some concern for the guardians of Irish morality in the early '80s and sermons were preached on the matter. In 1984, the Culture Club singer planned a visit to his ancestral home of Thurles and the local press was outraged. This prompted Eamon Carr, BP Fallon, Johnny Fean, Simon Carmody and a bunch of other satirists to set up The Boy George Welcoming Committee. They also recorded a single as The Saints & Scholars. 'A Hundred Thousand Welcomes To Boy George' brings out the banjo and the roaring manner of The Dubliners to amusing effect.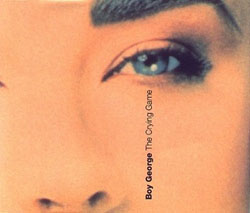 George had his own say on the soundtrack to The Crying Game, Neil Jordan's 1992 film about an IRA man (Stephen Rea) who falls in love with the partner of a dead soldier called Dil (Jaye Davidson), who happens to be transgender. Love prevails and Boy George, produced by the Pet Shop Boys puts in a deeply tender vocal for the title track, a re-recording of the old Dave Berry tune.
Neil Jordan returned to a similar theme with 'Breakfast On Pluto' in 2005. This time 'Madame George' goes slipping into the soundtrack with timeless élan. The song has certainly traveled. It was part of David Bowie's set in the late Sixties. It was embedded in the opening moments of Scorsese's Taxi Driver, and it floats across Sinead O' Connor's 'Black Boys On Mopeds' as a kind of a ghost, a rebuke of Britain's brute behaviour under Margaret Thatcher.
Marianne Faithfull had played Lord Alfred Douglas to Jagger's Wilde in the Stones video of 'We Love You'. She was appointed to sing 'Madame George' on the 1994 'No Prima Donna' sessions. It was an excellent choice. She accented the arch quality of the lyric and that sense of defiant but vulnerable otherness.
Ideally, Villagers and 'Hot Scary Summer' will also endure. You might also hope that the circumstances in Ireland that birthed the song will lessen over time. Yet Conor's recent interviews all suggest that little has actually changed. Hence this pained tradition. How long to sing this song?