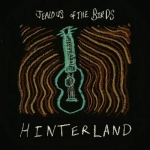 In Song of Myself, the opening poem from his seminal collection Leaves Of Grass, American poet Walt Whitman exclaims, "I celebrate myself, and sing myself… For every atom belonging to me as good belongs to you." The sprawling and expansive work explores humanity and our connection with nature and each other. And on her third album Hinterland, Naomi Hamilton channels this transcendentalist spirit.
The bohemian soundscapes of Jealous of the Birds have always celebrated the natural world, but seven years of writing and releasing music under the moniker has sharpened Naomi's vision. Her first single 'Goji Berry Sunset' captured the peacefulness of a lakeside afternoon, drenched in dopamine and vitamin D, the stand-out single from a debut album fizzing with youthful vigour. On her second album Peninsula, Hamilton explored individuality and discontent ("How can one manifest the truth / Of light on water?", she lamented on 'Something Holy'), the sting of loneliness made even more poignant due to its 2020 release date.
But no woman is an island. Hinterland sees Naomi reconnect with the world around her. Adventure beckons, and the listener is invited to explore a rich landscape on the opener 'Beginner's Luck', with sailors and gardeners acting as sentinels and spirit guides. It's an eccentric opener, with bouncing basslines and bubbling synths giving way to an interlude of dual guitars. It sets a precedent for the rest of the record, as the listener is led off the beaten track, ending up in unexpected places.
"Darling, oh darling, I've left for the sea," declares Naomi on the second track, 'Borderwalker'. She sings with the wistful cadence of a maritime shanty, accompanied by electronic drum machines and delicate acoustic guitar. The record's sense of versatility is on display, as the song diverges into indie-rock territory, with jagged electric guitar and thundering drums. A spectral voice gives an in-flight safety announcement, signalling that we are landing somewhere new. Naomi's desire for freedom is reflected in the lyrics, as she explains, "I run my own course."
Since careening onto the Northern Irish music scene in 2015, Hamilton has captured the attention of audiences with her introspective charm, and this hasn't been lost. The album's gentler moments provide a welcome reverie, and 'Cynic's Song' is a Dylanesque acoustic ballad that has the timeless quality of an old standard. Later, 'Quiet Blue' evokes the maudlin folk of Laura Marling, with swelling strings striking all the right notes; it's emotive without being trite.
And like her beloved beat poets, Naomi revels in spontaneity. The stillness is broken by the album's first single 'Morse Code', like a pebble dashed into a river. The track sounds like a sunny day, brought to life by the joyful performances of her long-time collaborators Peter Close (bass), Jamie Hewitt (drums), Ciaran Coyle (guitar) and Matt Evans (piano, synths). Lyrically, the divine self is venerated, as the chorus exclaims, "You are alive".
True to the album's peripatetic nature, 'Out of Orbit' whisks us away from the sun-dappled landscape and drops the listener into outer space. In the piano-led lullaby about alienation in the digital age, we are left suspended, "untethered like a bright balloon". Whilst a clever and relatable concept, the track teeters on the line between soothing and sluggish, leaning towards the latter. Just when it is needed, the album picks up the pace with 'Inside Outside', a spirited alt-pop effort that captures the roguish essence of Jealous of the Birds. Whilst the funk-inspired swagger of the instrumental won't be for everyone, Naomi's writing is at its most acerbic here, poking fun at social media exhibitionism and heteronormative society.
This variance in sound is indicative of the spirit of Hinterland, as the album boldly meanders from soulful folk to scuzzy alt-rock to psychedelic pop. It's a sonic journey of Alice in Wonderland proportions, a work that is simultaneously carefully considered and gleefully unrestrained. The title itself derives from German, describing a location away from major cities or coasts, lying beyond what is visible or known. Whilst working on the album, Naomi moved from Belfast to rural County Antrim, and the album is buoyant with the eccentricities of life off the beaten track. The closing track 'Ursa Minor' explores cosmic contentment, the chorus lyric serving as a mantra, "You're exactly where you need to be". A sense of serenity reverberates under the delicate piano, percussion, and finger-picked guitar. It's clear that Naomi has mapped her own trail, excavating her artistic identity in the process.
Lauren Johnson
NAOMI HAMILTON Q&A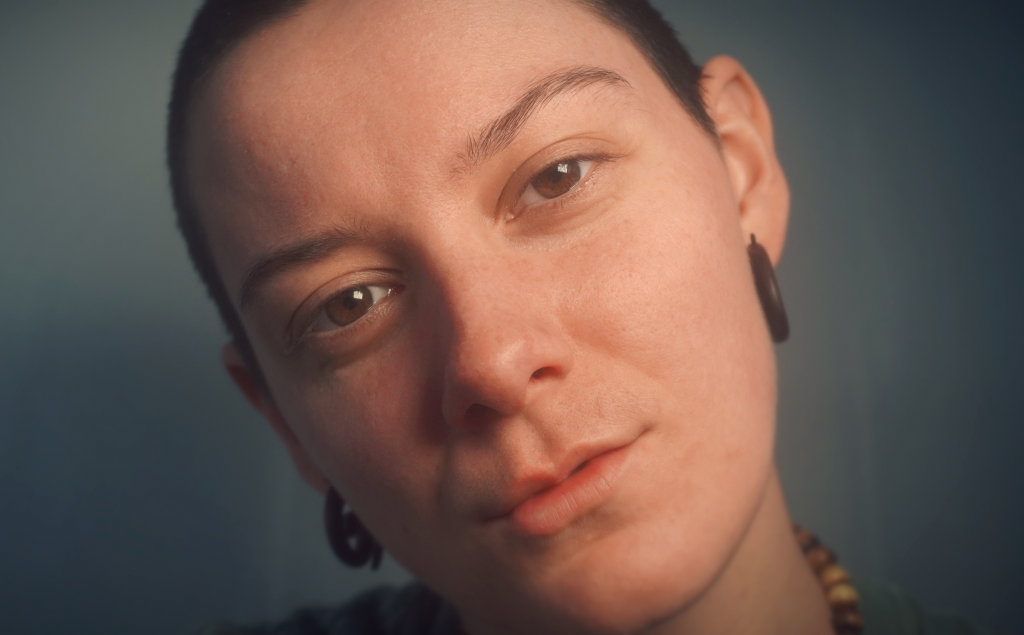 Your debut album Parma Violets was released seven years ago. How has your sound developed over the years, and has it been a conscious decision to evolve or a more natural process?
Yeah, I think it's an organic process. Back when Parma Violets was released, I'd only been writing music for about a year, but I had a strong foundation in poetry and it felt natural to bridge that gap. Part of the charm of that first record is its naivete, both sonically and lyrically, and each album since has been a stepping stone in terms of maturing as an artist and human being.
 Parma Violets was painted in primary colours, Peninsula was like the inside of a clock filled with moving parts, and Hinterland is like an x-ray of a state of mind. Mostly I'm just falling down rabbit holes and gravitating towards the kind of music and ideas that are interesting to me.
How would you describe your mission statement or intention for Hinterland?
There's a strong individualism to this record. Of having the courage to advocate for yourself and your loved ones; to go out into the world and live your life on your own terms, even if that means grappling with your flaws, doubts and societal pressures.
Your lyrics on Hinterland often paint vivid pictures of nature, whilst tracks like 'Not Today' include moments of wry self-deprecation. Can you briefly explain your process for writing lyrics and gathering inspiration?
Lockdown brought home just how significant the natural world is to me, and that seemed to be a common thread with many people. It's a source of solace and wellbeing. Thoughts of the climate crisis imbued some songs with a kind of existential dread, but I also began thinking of natural landscapes as allegorical of mental landscapes; how the two are symbiotic. With writing lyrics, I think it's a little bit like having your antenna up and being sensitive to the concrete details of experience. I typically journal quite a bit and redraft streams of consciousness, or simply follow the domino effect of one line suggesting another. That interplay between the serious and the self-deprecating, the subtle and the bombastic keeps things fun for me.
Tracks like 'Borderwalker' show an explosive side of your music that some people may not be expecting. When you are working on your music, do you actively think about how it is going to be received?
 Not consciously, no. I think if I gave that too much thought the work would be constricted before it's even had a chance to move around a bit. When I work on music, I'm pretty zeroed in on just channelling where the song wants to go. But contrasts in dynamics fascinate me. I'm trying to elicit something from the listener; a memory, a sensation, something to set the neurons firing. The most exciting music to me plays around with listener expectations by either subverting or gratifying them in interesting ways. I strive for that in my own work.
What impression do you want listeners to be left with after listening to Hinterland?
I want them to be left with the impression that in the face of chaos and uncertainty, it's okay to take time and distance to maintain some calm and figure things out. And also, a sense of solidarity we all share by virtue of being human. As are you, so am I.
(Questions by Lauren Johnson. This review and Q&A is extracted from Issue 10 of Dig With It magazine. See here for our online shop.)