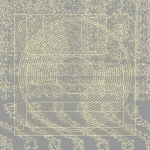 Timmy Stewart, one half of Black Bones and a regular Dig With It contributor, puts together a playist to mark gigs this weekend in Liverpool, Todmorden and London. Here are some of the current favourites he has packed for the trip.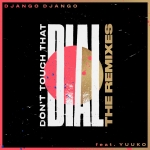 Django Django – Don't Touch That Dial (Make A Dance Remix)
This is right up my childhood 80s electro cul-de-sac. It's almost making me want to dig out my old Nike windbreaker and shell toes. Japanese vocals ride over insane drum programming and synth work that just pops, shifts, and mutates in all the right places. Think Major Force meets Malcolm McLaren but with super fat modern production values. Seek this timeless sounding electro gem out and thank me later!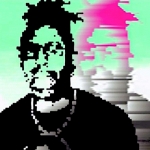 The Maghreban Feat Omar – Waiting (Dark Sky Remix)
Just a fantastic example of modern house music from a dream pairing. 'Waiting' truly highlights why soulful doesn't have to mean woeful. There are a host of decent versions on the official release but it's Dark Sky (who I'll be honest, I hadn't heard much from of late) who takes the standout prize for me. He marries Omar's incredible voice with first class drum machine work, bassline, chords, and pads that all sound beamed in. I honestly wish there was a lot more deeper sounding house music around, as well-executed as this.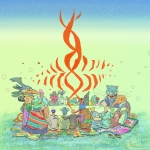 James Holden – Common Land
Simply beautiful, I got goosebumps the first time I heard it thinking about where I might play it out! Taken from Holden's superbly titled and superbly sonic, Imagine This Is A High Dimensional Space Of All Possibilities long player. It's that current buzz world, Balearic, in every sense, except this doesn't sound pastiche. It blends saxophone, synths, and bird noise in a way that you know could so easily be dad house, but instead is a piece of beautifully hazy, summer's day electronic soul.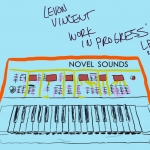 Levon Vincent – Greetings and Salutations
A true master of modern-day electronics, Levon Vincent is for me without doubt one of the most consistent, yet surprising artists in electronic music. His sense of dub, space, and power in his productions, means that his music has this deeply hypnotic quality but also dominates on the dancefloor. 'Greetings and Salutations' is my current fav from his latest Work In Progress long player but the whole album is great as usual and at £6 for 13 tracks, is my top digital tip for a Bandcamp bargain.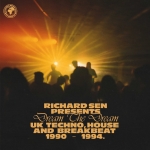 Bandulu – Amaranth – Love Lies Bleeding
A proper chunk of old gold given a good dusting down from Richard Sen. This hypnotic 90s techno gem from Belfast live faves Bandulu is now available digitally thanks to Sen's killer Dream The Dream compilation, which is currently out on Ransom Note. It's like a fine wine this one!
(The All in Good Time EP by Black Bones is available on the Optimo Music label.)