Jealous Of The Birds
Parma Violets
(Big Space Records)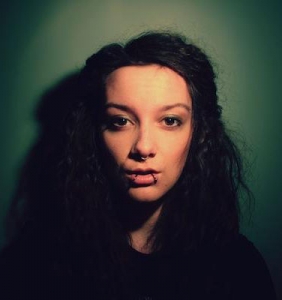 'Parma Violets' is all colour, heart-swirl and confusion. Naomi Hamilton makes use of that folksy lilt, but the stories are twisted and the ache resonates. We meet a doomed, pill-eating boy, a girl drawing blood with a punch, menacing gazes and high anxiety. She spits out Plath and Pantones and on this, her first proper record, the writing is tremendous.
Every sense is called in, overloading the lines, confounding the feels. On 'Powder Junkie' her companion looks unassailable with the blackjack eyes and tambourine hips – like an escapee from 'Blonde On Blonde'. There's certainly a beat jive in the method and also a deal of synesthesia that infuses 'Goji Berry Sunset' – poetry, bluebells, fizz and bliss.
Naomi doesn't do literal so much, but that's no matter when the track 'Parma Violets' connects many impressions of a wrecked soul. Or when 'Dandelion' gives out freely to joy and those strings ascend into the northern sky.
Last year's 'Capricorn' collection was demos in a bedroom, plainly exceptional. This time, producer Declan Legge is respectful of an artist that's only becoming aware of her capacity. Still, there is wonky electronica on 'Tonight I Feel Like Kafka' with its lonesome note, a Nirvana namecheck and a deal of self depreciation. Meantime on 'Russian Doll' the music fuzzes and rocks and there's no harm in any of it.
Best of all though is the sense that Naomi is writing literature. She's doubtless attuned to the cracked voice of Elliott Smith, but another channel takes your imagination to Jack Kerouac's hip sutras, to the whimsy of Brautigan and the zen power of William Carlos Williams, astounded by sight of a red wheelbarrow, glazed with rain water, beside the white chickens.
Stuart Bailie
(Previously, Jealous Of The Birds live at The Bar With No Name, 11.05.15)