Ryan Vail
For Every Silence (Hidden Arch)
"They've done experiments with Egyptian pottery made on a wheel thousands of years ago – they play the plates backwards and receive a recording, a very primitive recording of what took place in the room. Your ghosts. So, I'll buy that." – Tom Waits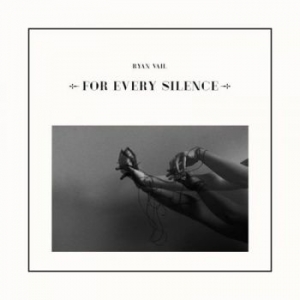 And I'll buy this also. Ryan Vail and an inherited piano. Reverberations, real and imagined. A room that that is animated by wood and wire, tusk and iron. Humans giving love and a piece of machinery that is complicit in the act. 'For Every Silence' catches the words, the histories and the soul of an instrument that came into his wife's family in 1927 and is sweetly operational again.
Ryan's work with Ciaran Lavery on last year's 'Sea Legs' project was about texture and depth, human voices pitched into a vast wash of sound. That is sustained here also. We hear doomy sonatas, electronic splutters and five finger exercises. There's a radio report about labour unrest and a missive from the piano itself, aching to be used and useful again. But always there is echo and resonance, a sense of other.
The story opens with the mournful fragments of old Europe on '1927'. Rachael Boyd's violin plays keening lines as the interbellum world is busted and the art traditions are being upended. The record is often lonesome, but Ryan insists on the solace of human relations. 'Wounds' is the neglected condition and love is the salve. 'Faces' has the sheer dimensions of New Order's 'Your Silent Face'. On 'Mirrors', Ryan is speak-singing, frail and close, resisting the reaper.
Eoin O'Callaghan from Best Boy Grip is the feature on 'Above The White Wash'. He literally takes it to church, soaring liturgy with a seeming kinship to Hildegard of Bingen. Finally there is 'My Mechanical Insides' where the microphones willfully pick out the extraneous sounds of the instrument – the hammers, levers and keys, made exceptional by fingers, intelligence and art. Big sigh at the end. Achievement.
Stuart Bailie