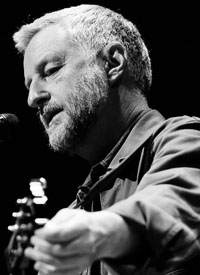 In Sugar Land Prison they used to say that if the Houston train shone its light into your cell, you were going to get parole. It's a keen hope that makes up the chorus for 'Midnight Special', one of the many train songs from the Ulster Hall playlist by Billy Bragg and Joe Henry. The tunes are from the songbooks of Lead Belly, Hank Williams, Woody Guthrie and The Carter Family. The 'Shine A Light' record was recorded in transit across America and it carries a load of heartbreak, injustice, love and deliverance.
"This is not a nostalgia project," says, Joe, who has produced greats like Solomon Burke, Allen Toussaint and Bettye LaVette. Tonight we hear some of his own piercing work including 'Trampoline' and 'Our Song', but the core mission is to revisit the songs that Joe believes are "vividly alive".
Also there is illumination in the stories. 'Gentle On My Mind' has sounded sweet in the hands of John Hartford, Glen Campbell and even Dean Martin, but now we think about the back story of a lyric that takes place in a hobo jungle. And as Billy suggests, hobos are "economic migrants". The project did not start life as a political trip, but now it is unavoidable.
Very often the songs are coloured by hard times in the Thirties, with the fear and intimidation that creates a resonant slap-back today. Billy and Joe – out of Essex and Michigan – sing close harmonies like the Louvin Brothers and steer us down to the border hell of Juarez and El Paso. They take us to Room 414 of the Gunter Hotel in San Antonio where Robert Johnson made those astonishing 1936 recordings and where Bragg and Henry fixed up their version of 'Waiting For A Train' by another former hotel visitor, Jimmie Rodgers.
Billy talks up his forthcoming book about skiffle, but their version of 'Rock Island Line' goes back to the 1934 version with the call-and-response, a more measured account of the railroad scam. He also gifts us with an immense return to his own tune 'Between The Wars', that also rings in a timely way – that gulf between the iron fist and the helping hand. That land with the wall around it. Those years of austerity. Indeed.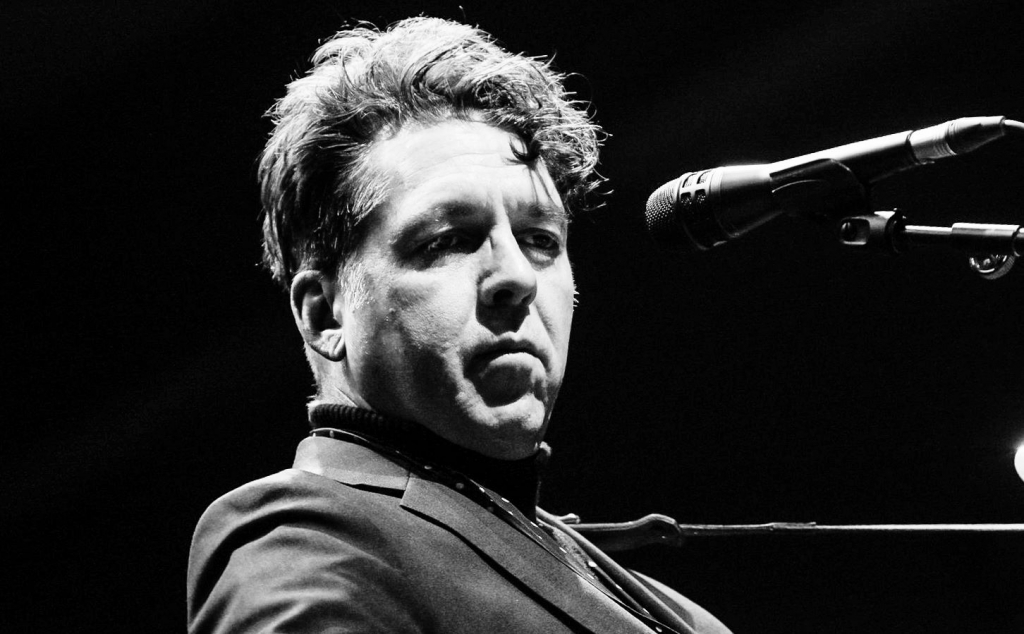 Joe recalls Hurricane Katrina and the devastation of New Orleans in 2005. His friend Allen Toussaint had lost his home and the musician was being pushed by a New York journalist to deliver a sorrowful sound-bite. Instead, he rolled the experience into a positive, forward-looking vision: "that wasn't a drowning, that was a baptism".
It's a challenge to see that flicker around midnight, but tonight there's an encouraging rumble on the rails.
Stuart Bailie
Live photography by Bernie McAllister at Argyll Images
Billy Bragg, Joe Henry, Ulster Hall, Belfast, 29.01.17