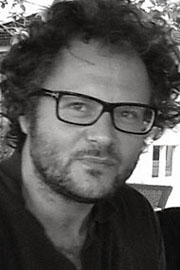 I met James Brown at a Redskins gig in Liverpool, March 1986.  It was a miners' benefit and he was selling Issue Nine of his fanzine, Attack On Bzag. He told me I was too old to be a music writer. I was 24 and he was righteously teenage and northern.
He was down from Leeds and all over London later that year, freelancing for Sounds, operating out of an old cigarette factory in Mornington Crescent. The ground floor was open plan and the various music magazines belonging to Morgan Grampian would crank up their rival sound systems across the partitions: Record Mirror, Sounds, Music Week. The winner was inevitably Steve 'Krusher' Joule, art designer at Kerrang! who prevailed with Motörhead, hip hop and piratical guffaws. By November, every office was blasting out 'Licensed To Ill' and the party was most definitely on.

Together with the magnificent Jon Langford, James cooked up grebo, a musical movement that relied on the misbehaviour of Pop Will Eat Itself plus minor skirmishes with the likes of Gaye Bykers On Acid. He also saw adventure in The Justified Ancients of Mu Mu and Zodiac Mindwarp and he winged it to the Montreux Festival in May 1987 just as The Mirror was fabricating nasty headlines about the Beastie Boys. His timing was acute.
Alan Lewis was the new Editor at NME and he gave James the Live Reviews section. JB's first act was refusing to talk to record company press officers. It was hilarious. He wrote nearly all of an NME issue in August 1987, including a cover story on The Stupids – to make a stubborn and impressive point. Brown and Lewis conspired to bring a load of new writers on board, including Stuart Maconie, Barbara Ellen, Ben Thompson and Sarah Champion. There were free transfers for Jack Barron and Mary Anne Hobbs from Sounds. I had my opportunity to find a home also. Proper fun.
NME had lost its connection to rock and roll for a few years, but the energy was restored and the circulation returned. It was also the time of union de-recognition and James' appearance on the picket line at King's Reach Tower (uniformly ignored by the Melody Maker writers) may have ruled him out of the Editor's appointment in 1992.
He was briefly a band manager to Fabulous, eager wastrels who drove an Austin Maxi customised by Paul Cannell – he painted 'Arrest Me' on the roof.  Sadly they never were incarcerated but 'Destined To Be Free' was a brute feature of the Heavenly catalogue and there were many shenanigans. The title of the song became NME shorthand for someone on the cusp of career suicide. Meanwhile Alan Lewis set aside a development budget and James fixed up Loaded with Tim Southwell. It made the company millions, defined an era and many of the players got royally burnt.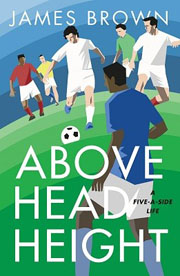 There was other work with GQ, Hotdog, Jack, consultancy and TV credits, Sabotage Times and more recently a connection to new magazine, The Move. The substance abuse is ancient history and currently there's a James Brown book, Above Head Height. Rather than flaunt the decadent stories, he's relating a life through five-a-side football: old boots, damp kit, quiet bonding, Billy Bremner and absent friends. There are name checks for Paul Heaton, The Farm and Madness, but this is predicated on ball control, tackles and team work rather than rowdy acts. That said, he does manage a few kickabouts with Billy Duffy and Steve Jones, latterly on Robbie Williams' private pitch.
JB's old fizz-bang style has been retired, but still the book avoids the sentimentality that Tony Parsons and Nick Hornby dole out for easy effect. James was a neighbor to 'Allan "Sniffer" Clarke when Leeds Utd. were roughly heroic, but he does not overstate the connection. Likewise, there's no need for a received notion of manhood. His teammates have private lives that are not often disclosed. It's a tolerant world, and not given to demonstrative acts. When his pal James Kyllo nets a rare goal it feels true: "a man who never expects to score looks great when he does". The passing of Kyllo is the spine of the narrative, a meditation on time and coming fragility.
Above Head Height is like the last 30 minutes of a street football game in August. The light is about done, the limbs are failing, but there's a deal of sweetness that sustains.
Stuart Bailie
James Brown, Above Head Height (Quercus, 09.02.17)