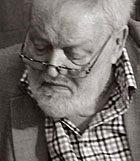 He counts the birds and recites the enchanted names of flowers. Michael Longley wows at the whooper swan and parses the natural joys on the Atlantic reach of Carrigskeewaun, County Mayo. In recent years, his poetry collections have seemed prolific, yet they also feel precious and rare. Angel Hill appears just ahead of his 78th birthday and it resounds with themes of family, absent friends, migrations, arrivals and generations at their song.
Angel Hill itself is in the Western Highlands of Scotland, home to his daughter and another wellspring for the Belfast poet. In 'Solstice', he visits in mid-winter with his walking stick and long shadow. The local cemetery in Snowdrops' recalls the soldiers on leave from the First World War, unlikely to get back alive. It's a meditation that develops in 'The Ring' as the inscriptions on an antique gold band lead to thoughts of mortality and constancy.
Michael launches his book in the Great Hall of Queen's University Belfast. There is humour and the sonorous delivery of a magus, a cantor, a wiz. He is bemused at the reverential aura growing around his late compadre Seamus Heaney, noting that they once had a "raucous, Rabelaisian relationship". Some of that is revealed in the quatrains of 'Room To Rhyme' where the friends go on the lash in Cushendall, they chorus war songs in Seamus' old VW, get fearful of the road checks after Bloody Sunday, and commune al fresco in the Mournes;
"We peed against a fragment of stone wall,
St Patrick's windbreak, the rain's urinal."
There's an epochal throwback in 'Bookshops', a late-Sixties litany of now-extinct locations and the poets whose first slim volumes appeared on those shelves: Heaney, Simmons, Mahon and Longley. The sentimental impulse is there, and it sustains some of the verse. Michael has been writing elegies from the get-go and he returns to the Troubles dead in 'Badger' and 'Dusty Bluebells', ever-perplexed, still confounded by the hurt.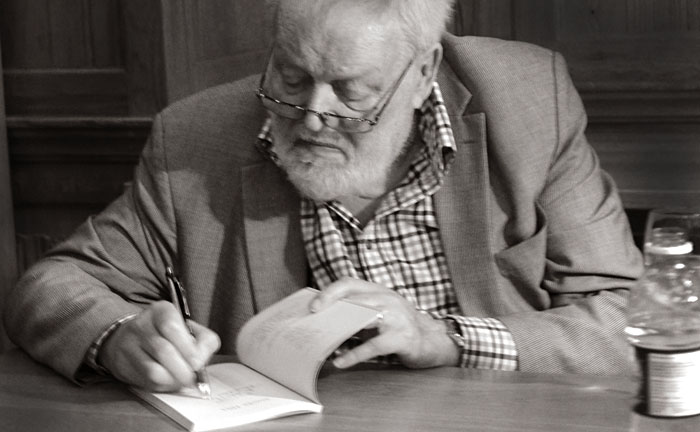 The great illuminations in Angel Hill mostly happen outside – in the haiku-flicker of 'Cowslip', or with Blakean awe at the "planetary rose hip". The formal classicism of earlier Longley is less evident now. The manner is often prosaic. At his lecturn in the Great Hall, Michael reads 'Age' and you crumple as he figures it thus:
"For fear of leaving particulars out,
I make little space for philosophising.

I walk ever more slowly to gate and stile.
Poetry is shrinking almost to its bones."
Stuart Bailie
Michael Longley's Angel Hill is published by Cape.