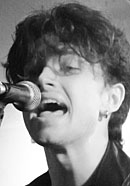 Inhaler is a Dublin band that reaches into the spaces in the music and fetches up a kind of doomy radiance. The songs assume the grave manners of Joy Division and the other boy outsiders of that age. The method is low, booming notes and electronic shimmer. But this is confounded by swerves of grace and lightness.
Singer Eli Hewson wears the stripes and black leather like a night-prowling denizen of Warhol's Factory in 1967. There's an assurance in his beat and 'My Honest Face' is playful and nuanced. Midway into this brief set and the casual listeners are engaged, carried. 'Ice Cream Sunday' provides surprise and Eli wants to manage the mood, to put down a mark, a presence.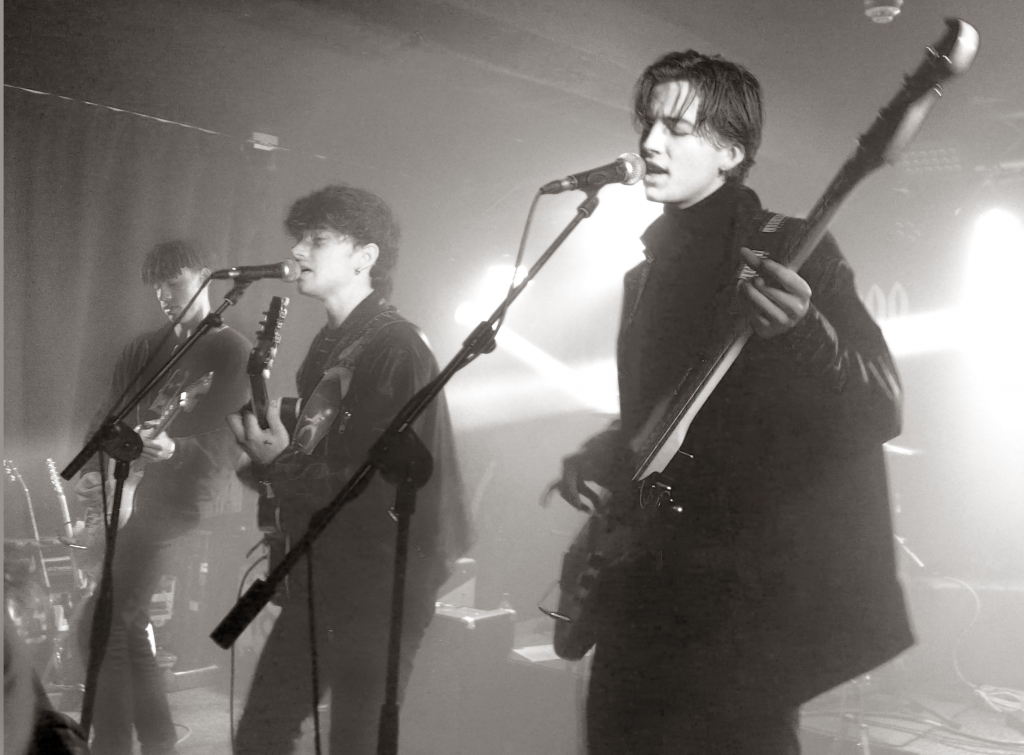 Maybe a third of the crowd know that Eli's father is Bono, and the resemblance won't be denied. He coos around 'It Won't Always Be Like This', a nostalgic fillip for the present that compares in a strange way to U2's 'Kite', a song that was partly written about Eli. Altogether it's a steep challenge, yet the boy seemingly wants it.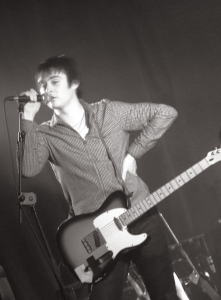 Touts have a different kind of urgency, tilting out of Derry, inflamed by Brexit and injured by history. The fun moments remain, and so does the easy petulance of 'Go Fuck Yourself' but the better Touts songs have a howling, semi-mystical character. Matthew is confounded by state restraints and grinding circumstance. 'Political People' is screamingly relevant.
They play 'Before We Go Forward' a Joe Strummer tune from 1984 when he was leading The Clash – Mark Two – into another round of insubordination. Touts were given access to the song before its appearance on Joe's recent 001 collection. Their version was approved by Strummer's estate and Touts in turn have accepted the generational call. "We better be fit enough," Matthew declares, "'cause there ain't a free ride." Onwards, then.
Stuart Bailie
Inhaler, Touts, Voodoo Belfast, 21.03.19