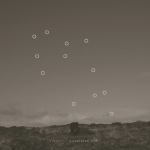 The New Arborist record is tremendous. It's there, close at your ear like Bill Callaghan with peculiar stories. Wedding nights and hanging days. Echoes of the Seamus Heaney lines in 'Traditions' about putting down language and growing dissent. There is plainsong, lap steel and imperial swoon. Mark McCambridge with the words while Ben McAuley assumes cavernous sonics.
It brings in ghosts and visitations. There's a yearning for place and with 'Don't Let The Sky Take Me', an ancestor steps by Evishacrow, Legagrane and Tuftarney – townlands of Antrim, secretly resonant. A damaged old rocker gets his credit on 'Taxi' with accounts of Phil Lynott and a folk connection. It's a companion piece to the David Holmes and BP Fallon account of 'Henry McCullough' – popular music getting blurred, mythological.
The Arborist offer of 'Home Burial' from 2016 is keenly expanded. Great washes of poignancy. Tunes that sound wayward but always arrive home. Much of this was recorded at Real World, Peter Gabriel's old studio in Wiltshire and a richness emerges. The strings on 'By Rote' have a woozy grandeur that recall Lambchop and the peerless 'Nixon'.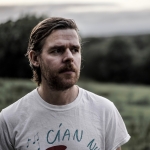 It gets better. 'Can I Leave You In My Will' is Memphis horns and novelistic slight. Remember when Cat Power transcended indie on 'The Greatest'? That's the scale of the Arborist reach here. And if you're even remotely doubtful, then 'A Northern View' ends the record with such verve. Six minutes of history, politics, land anxieties, prayer, contrition and perfect guitar squall that Neil Young would surely condone. How could you not? A Northern View is the most excellent aspect.
Stuart Bailie