Dig With It is based in Belfast. We author books and publish magazines about music, arts and counterculture. We take on commissions for writing, design, photography, animations and arts programming.
You can order the current book, Terri Hooley: Seventy Five Revolutions, on Bandcamp, Ebay or Music Glue. You can order back issues of Dig With It magazine here.
Dig With It takes its name from a Seamus Heaney poem about the primacy of the pen. It began as a blog in 2013. The magazine took shape in early 2020. It is an act of faith – engaging with culture to make useful energy.
The core team is Stuart Bailie (former Assistant Editor of NME, author of Trouble Songs, co-founder of the Oh Yeah Music Centre) and Betsy Bailie (Graphic Designer and Manchester School of Art design graduate).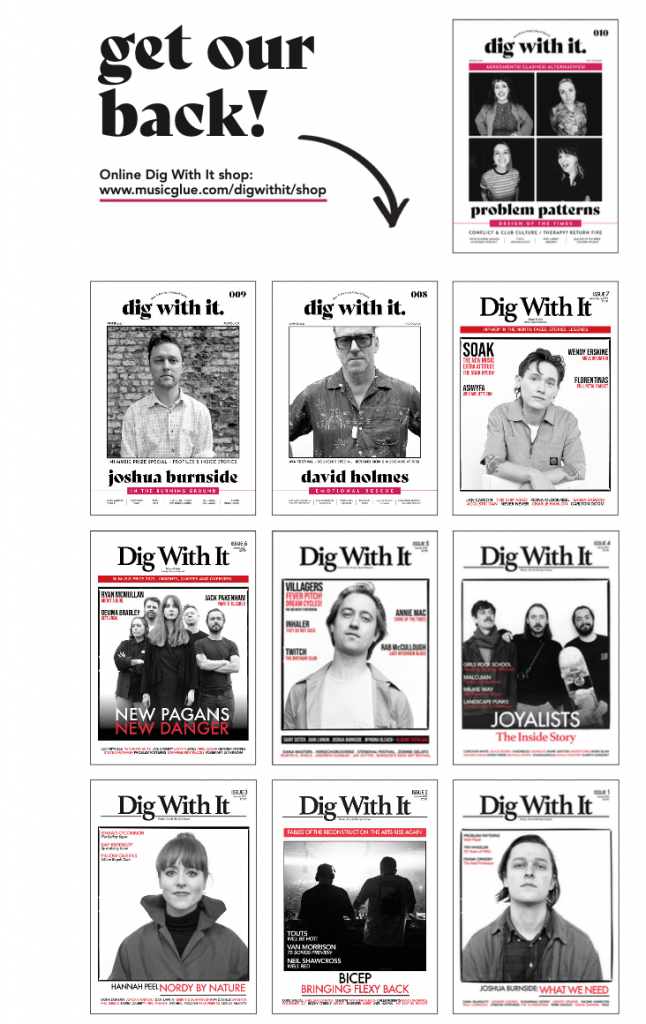 All Categories
All Posts