You can order Dig With It here. This is a new magazine about music, arts and ideas.
It is made in Belfast. It celebrates the writers, the players and seditious talent. It admires punk rock, poetry, high art, street politics and keen expression.
Here is a swift guide to Issue 8:

Issue 8 of Dig With It magazine features a special, in-depth meeting with David Holmes. Plus Robocobra Quartet, AVA festival review, Beyond Skin, Drag Fest, Winnie Ama and Ciarán Bartlett. Please buy, subscribe, commit, repeat. Online shop: https://www.musicglue.com/digwithit/shop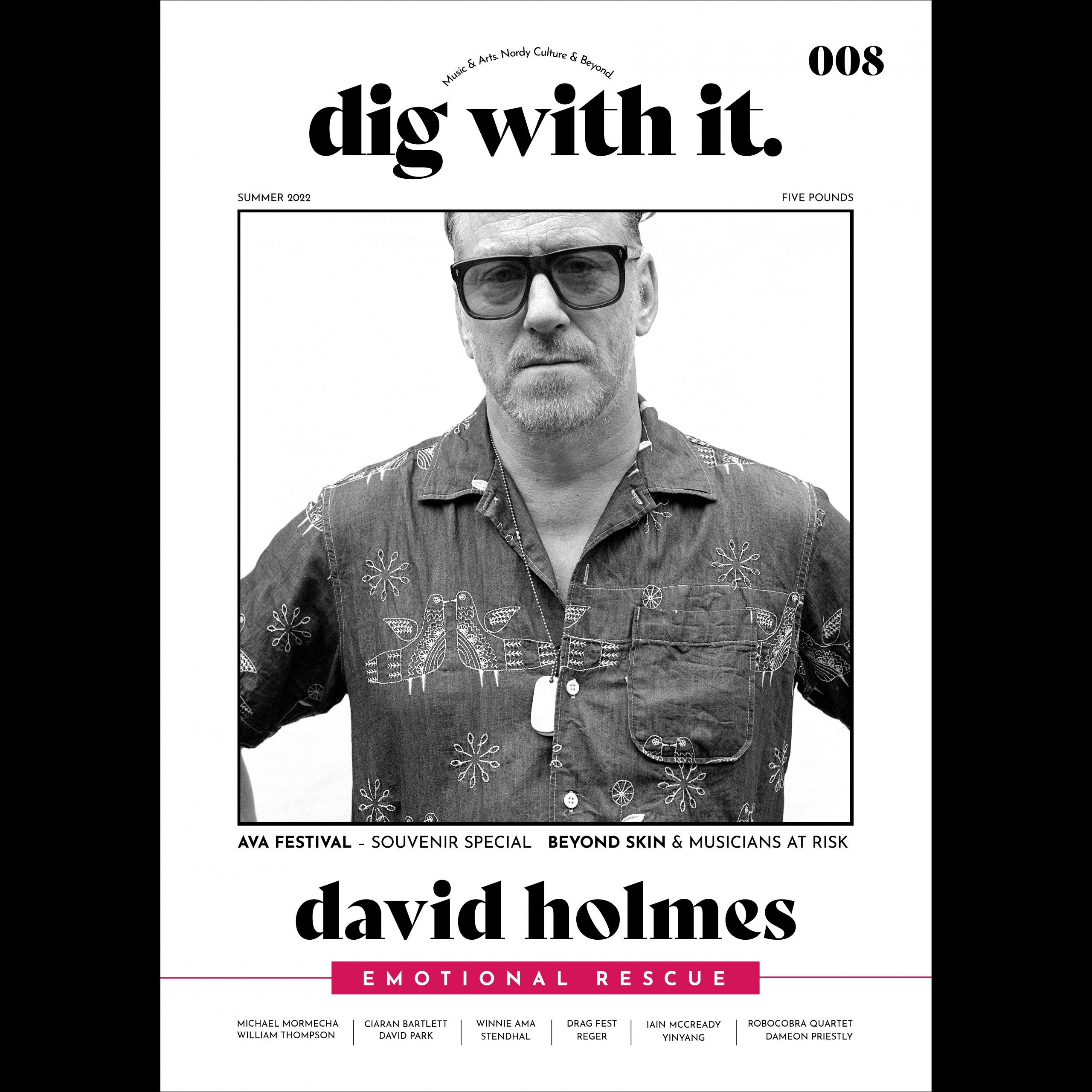 The core team is Stuart Bailie (former Assistant Editor of NME, author of Trouble Songs, co-founder of the Oh Yeah Music Centre) and Betsy Bailie (Graphic Designer at PixelMax and Manchester School of Art design graduate).
Dig With It takes its name from a Seamus Heaney poem about the primacy of the pen. The magazine took shape in early 2020 and completion was delayed by the coronavirus outbreak. Stuart and Betsy decided to press on, and kept the optimistic tone of the pre-pandemic interviews.
Dig With It is about quality writing plus original photography and design. The magazine is an act of faith – the sure belief that creativity matters, especially now.
Stuart Bailie says: "In an era of falling print sales, it might seem foolish to put out a magazine. But it felt like a vital idea in January 2020 and it feels even more important now. We're surrounded by immense art and stories that aren't being told. So, we dig away."
Betsy Bailie says: "I've grown up in the local music scene. I've been a teenage photographer, blogger and musician. I'm glad at the chance to use my design skills to create a wonderful magazine to show the love I have for the scene."
All Categories
All Posts