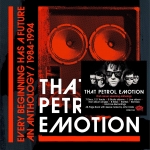 By now, you are all probably aware of the stall this (near complete) gargantuan anthology sets out. All five studio albums, a live record, and a plethora of B-sides, remixes, additional live cuts, and unreleased tracks, spread over 7 CDs. I've been here since the start, from the embryonic Fostex 4-track demos, that formed their debut album, right through to the triumphant comeback tour of 2009. So this is kind of like a labour of love, yet a challenge also, given the massive scope of the thing. But let's see what happens.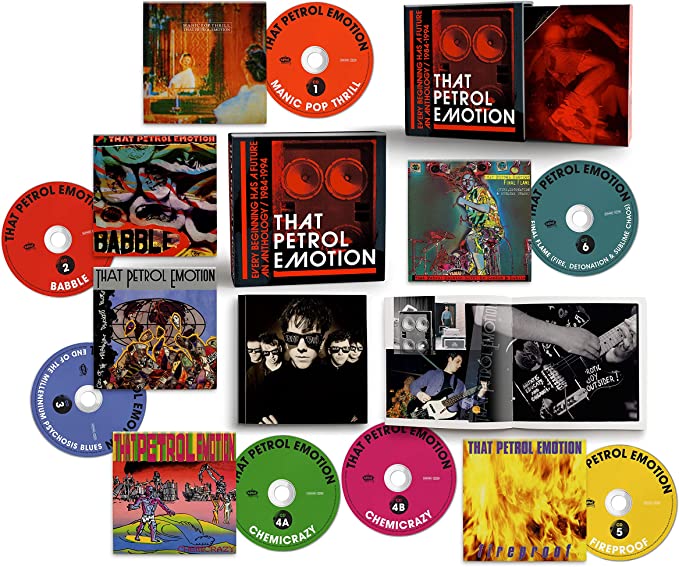 The collection opens up with the Hugh Jones produced Manic Pop Thrill from 1986. A group of songs that soundtracked a summer that year, road-tested in concert venues everywhere, that was so different to the other records released at that point. It was the spark of their ongoing desire to do everything at once, and that's effectively something they never stopped doing over ten years, so keep that in mind.
Many different things happen here, from the precision-engineered Buzzcocksian pop blasts of 'Fleshprint' and 'Tight Lipped', to the melancholic yet mesmerising ballads – 'Natural Kind Of Joy' and 'Blindspot', which recall early 70s solo Macca, and the Velvet's third. The real jewel in the crown here is 'It's A Good Thing'. The lead A-side from the album, which may possibly be the greatest beach party song, not written by Tom Verlaine, known to humankind. One of their many essential nuggets, which was almost like a declaration – "Classic timeless Pop? Yeah, we can handle it!"
And handle it, they certainly could.
Moving onto 1987's Babble, and it's the period we could describe as "the rise of the machines". Sampling technology had come to pop pusic globally, and TPE were well up for it. Things get more mechanical and metronomic, in the production sense, but a very human heart drives the whole process. Big Mr. Record Company Guy was in the loop at this stage, and the immaculate and pivotal 'Big Decision' was duly delivered. Simon Bates played it a few times in the morning on BBC Radio One, but it's deserved result just fell short.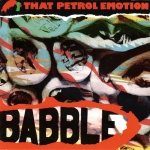 Recent reappraisals of Babble pitch it as one of the lesser of the five studio albums, but it's still a great and unique collection of songs. The opener 'Swamp' deserved to be a hit as much as all their other A-sides – 'For What It's Worth' merges Sonic Youth clipped harmonics with fleeting Harrisonesque riffs that once heard, are unforgettable. And the closing, and indeed courageous and confrontational, 'Creeping to The Cross', became an accidental anthem in the explosive live shows that saw out that year.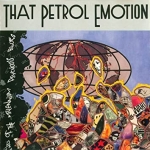 End Of The Millennium Psychosis Blues comes late on in 1988. John O'Neill tells the group that he wants to go home to Derry, and we can well imagine how that obviously impacted. However, the sense of musical adventure, and the aforementioned desire to diversify doesn't diminish for one second. There has always been a big debate over the sequencing of the songs on this record, but it's perfect bookending of the dark brooding Rolling Stones grooves of 'Sooner or Later', and the Sonic Youth (again?!) melodic whirlwind of 'Under The Sky' hold tight the treasures within.
The dreaded term, "indie dance" was dripping off every hipster's tongue at that point, but the TPE, although getting decidedly more funkier, were seeking out something far more deeply soulful, with the spirit of Curtis Mayfield, Marvin Gaye, and Brian Wilson as their torch. Just go straight to 'The Bottom Line' and 'The Price of My Soul' for verification of this, but don't bypass the Bambaataa-inspired funk attack of the legendary A-side 'Groove Check', with its cheeky T. Rex sample, and the wonderous 'Candy Love Satellite', a prime example of this line-up at their most playful, just having good old-fashioned FUN, and obviously sending out their scientist pop skill as they go.
A flawed record? Aye probably. Yet it wasn't for the want of trying, and it's a cherished favourite with many fans. But who would have guessed what happened next?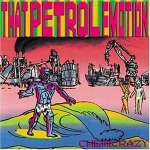 Chemicrazy (which gets the two-disc treatment here) arrives in April 1990, one year before Nevermind, Out Of Time, Bandwagonseque, and Screamadelica. At TPE HQ, they are thinking in a "sure if ya don't laugh, you'll cry" head. They had to keep the show on the road. There are structural changes also. Damian O'Neill goes back on the six-string, and John Marchini takes over the bass duties. And what happens here, is a rebirth – spiritually and sonically. Guitars return to the forefront, and sampling now adds colour and texture, rather than providing a rhythmical base.
The songwriting goes to another level, and Ciaran McLaughlin, Raymond Gorman, and Damian walk right up to the challenge, and embrace it full on. It's an absolute masterpiece of a record. From the opening Thatcher-baiting 'Hey Venus', to the philosophical sun-kissed 'Sweet Shiver Burn', we witness something perfect throughout, and five guys giving it their all. 'Sensitize' shares the curse of 'Big Decision', in that it was centimetres away from being a chart hit, and some say it was possibly their finest moment. It was an anthem that summer, and Steve Mack's glorious vocal on it transported us to a place where we felt collectively indestructible.
It's a record that never falls apart, at any stage – The Bolan Boogie playfulness of 'Tingle', the electric guitar onslaughts of 'Scum Surfin'' and 'Blue to Black', and the minimalist beauty of 'Compulsion' are all essential to its majestic process. And what you get among the many extras is Andrew Weatherall's sublime and legendary remix of 'Abandon', and the non-album 'Chemicrazy (Revitalized)', a true fan favourite, which truly exemplified the wonderful ART these people created.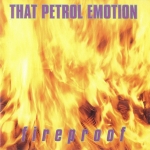 We get to 1993, and what we get is Fireproof. Released on their own label Koogat, and quite simply a stunning rock and roll record. People said it was a return to Manic Pop Thrill, but it wasn't. They couldn't have done this in 1986, as there is a sophistication and skill in these 10 songs, that was born of a collective vision, and a telepathic sense of musical unity that took several years to forge. It jumps out at you from the opening salvo of 'Detonate My Dreams' and 'Catch A Fire', right through to the killer A-sides in waiting, 'Infinite Thrill' and 'Shangri-La'. It's high-octane stuff, yet Raymond's 'Heartbeat Mosaic', and three lost classics among the extras – 'Everlasting Breath', 'Little Big Man' and 'Chrome', maybe provide us with a glimpse of where they were going musically, and it was a very beautiful place, not seen since Wilson, McCartney and Arthur Lee were young bucks.
Disc 7 is Final Flame, the live album recorded in London and Dublin. A fantastic document of a band that could truly move and amaze people, and a poignant overview of a decade of startling creativity, inspiration and progression. You simply did NOT know what these guys were gonna do next, but they always delivered, and made us feel at all times that we could win.
As said, this is a massive anthology, yet I have no difficulty in saying that it is absolutely essential. You DO need these songs in your life, and these songs will systematically never leave your life.
The Greatest Irish Rock And Roll Story yet to be properly told. Where's the book and the movie?
 Paul PJ McCartney
That Petrol Emotion – Every Beginning Has a Future: An Anthology 1984-1994 (Demon)

(This review is extracted from Issue 9 of Dig With It magazine. See here for online orders.)