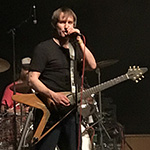 The confetti cannon fires up during 'There's a Star'. Father Christmas is on the stage, busting martial arts moves for 'Kung Fu'. Ancient songs like 'Petrol' are set into the air with juvenile fizz. Hey, it's the 30th birthday party for Ash at the Ulster Hall and all smiles are justified.
Three school pals from Downpatrick are still playing the tunes. So many of these are deep in the collective memory and more than a score of them are bona fide chart moments. Tim Wheeler keeps fetching them out like a stage magician, sustaining the wonder. The audience has aged in the interim and the band members are slightly smudged by time, but essentially, this is joyous, kids' stuff.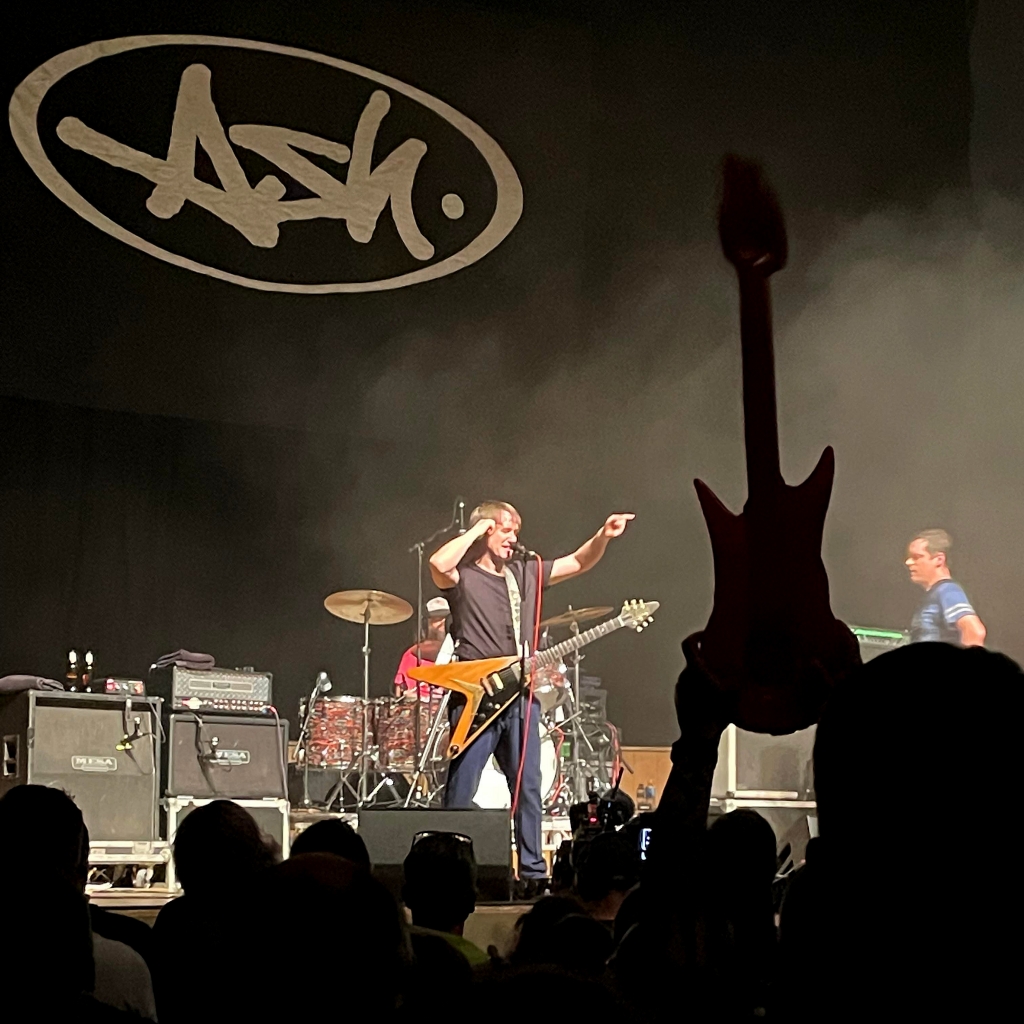 Ash played an Xmas show at the Ulster Hall in 1995, supporting Therapy? They were awkward and in awe of the scale of the night, but the potential was sure. Tonight, Tim's voice is stronger and he wears the authority of a well travelled player. Rick plays a drum solo. Mark bashes at his Gibson Explorer, three strings intact and he does the angular moves that must worry his medical insurers.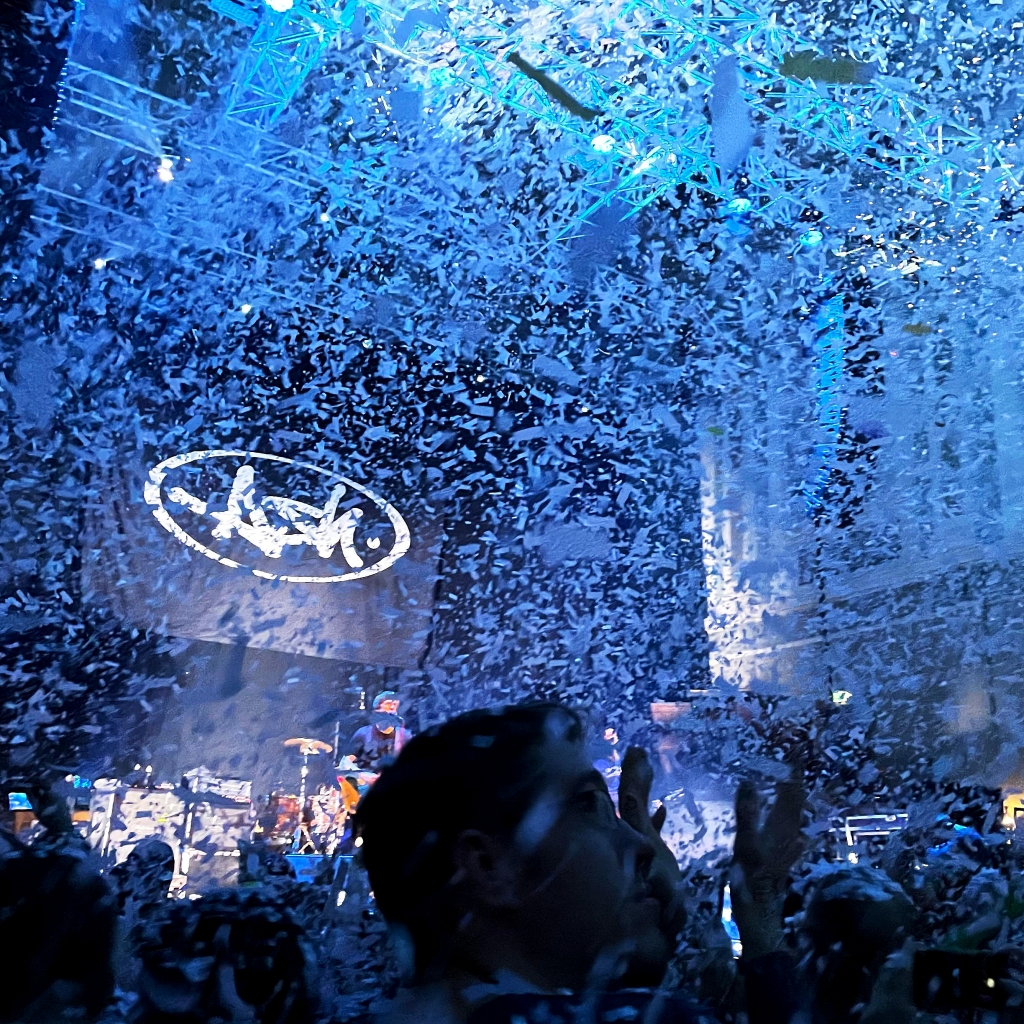 How beautiful is 'A Life Less Ordinary'? And how does 'Angel Interceptor' maintain that lovely flight path? We might also make the case for recent Ash. 'Darkest Hour' of the Night' is a talisman for hard times, sincerely done. Naturally, there's a special value on 'Shining Light' and the mention of Royal David's City. It's a rock and roll nativity play, the presentation of gifts.
Nathan from Snow Patrol is onstage for 'Orpheus'. There's a throwback to junior Ash when they bring on the big boys from school, Barry Peak and Boyd Lowe from Backwater and they play the latter's 'Silver Surfer'. There's another brilliant payback to Downpatrick when Ash afford the support slot to Charlie Hanlon, just turned 18 and already astute. 'I Lost Myself' grows from a hesitant busk into a big anthem, akin to Mic Christopher's 'Heyday'.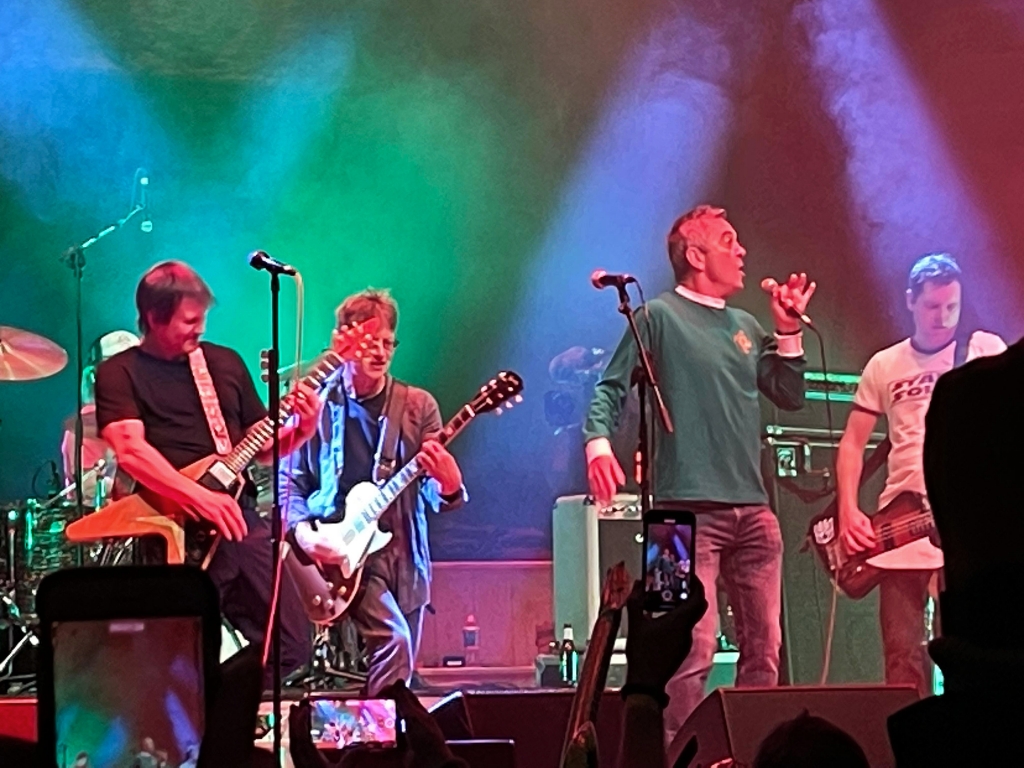 Damian O'Neill from the Undertones is ready for the encore and the amusing petulance of 'Buzzkill'. We're set for 'Teenage Kicks' but there's bonus surprise as James Nesbitt takes the mic and shakes the hips. He's making a punk rock dream come true and we're not going to deny Jimmy the massive fun. Likewise, for ourselves. One of the best we ever had.
Stuart Bailie
Ash, Ulster Hall, 16.12.22