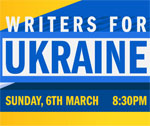 We hear that Ukrainian writers are holding out in basements and some are offline for their own safety. In Odessa, they're working on a literary magazine between bombardments. Several authors are in exile, understandably anxious about their family. And tonight we're glad to know that some of these artists are viewing a live stream of a tribute night at the Lyric Theatre, Belfast.
Writers for Ukraine is an idea that's originated with Jan Carson, hosted by the Lyric. The event is a sell-out and more than 200 other supporters are watching it online. So far, it has raised £11,000 for Red Cross Ukraine. That's emphatically good, but the bonus twist is that writers and actors from the north are going to profile their writer twins on the other side of the continent.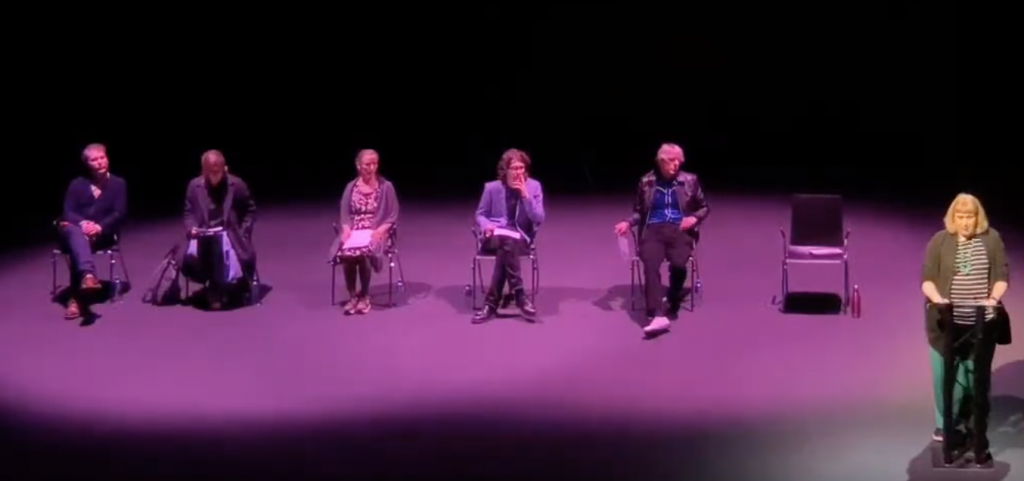 Seven days of hectic planning has involved translators, human rights workers and friends in the British Library. What transpires quickly is that we share many themes with these writers. We hear reflections on trauma, life during wartime and the outlets for all that psychic compression. There is talk of language schisms, the memory of landscape and forgotten bodies, subsumed in the dirt. We have a shiver of recognition and appreciate that this horrendous scale of pain is perhaps beyond us.
Glenn Patterson reads from Oksana Zabuzhko and An Album for Gustav. It's the Orange Revolution in 2014, there's a tent city in Kyiv's Maidan and old ladies are fetching flasks of tea and boiled potatoes. The stewards are turning back lavish deliveries from shiny limousines but the ministries of the poor are a nourishment that won't be denied.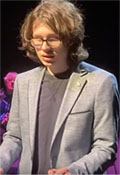 Dara McAnulty's job is to bring us the artist Myroslav Laiuk. He reads the poems Calm Rhythm and Sow-Thistle. There is knowledge beneath the ground and dark consequences. On Trees, nature extracts a payback:
"Your trees, lively trees
will deliver three blows to the dead doors
cross the threshold and ask for some water
they will ask for a soul."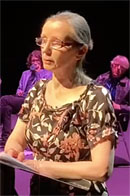 Anna Burns puts the story of Olena Stiazhkina into some kind of context. The latter is a  a Russian-speaking Ukranian, resistant to received politics of culture and now bilingual in her art. Her novel, In God's Language is set in occupied Donetsk, where the burial business is slapdash and grief is carelessly channeled.
The writing of Oksana Lutsushna is extracted from a forthcoming poetry anthology, Words for War and related by Leontia Flynn. Eastern Europe is a Pit of Death is a lament for the Old World and distain for an affluent culture that can't be bothered:
"Because the world's a shithole and it's worthwhile to learn only one art:
that of hopping from one pleasure islet to another
and not giving a damn about plague-infected continents with their corpse-eating flies."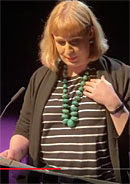 We might give a damn by this point and Jan Carson makes it personal with words from her author friend Haska Shyyan and a message for the occasion. Jan gives us some of her friend's sentiment:
"Less than two weeks ago it was impossible to imagine that all of us would become witnesses of tragedy in its absolute.
"Each morning I wake up with the feeling of anxiety for this world and shame for not being there. I first check family chat where my family safely isolated in the western city of Lviv. They spend their night waking up to the alarms. For now they still sleep in their beds because solid walls Austrian architects built at the beginning of the century have survived WWII and that allows them not to go to the basement with a two month baby and a five year old…"
Stephen Sexton is entrusted with Ilya Kaminsky and Dancing in Odessa. His delivery is remarkable, heart-breaking. He reads of German tanks, tractors, partisans and casseroles. "We lived, yes, don't say it was a dream..."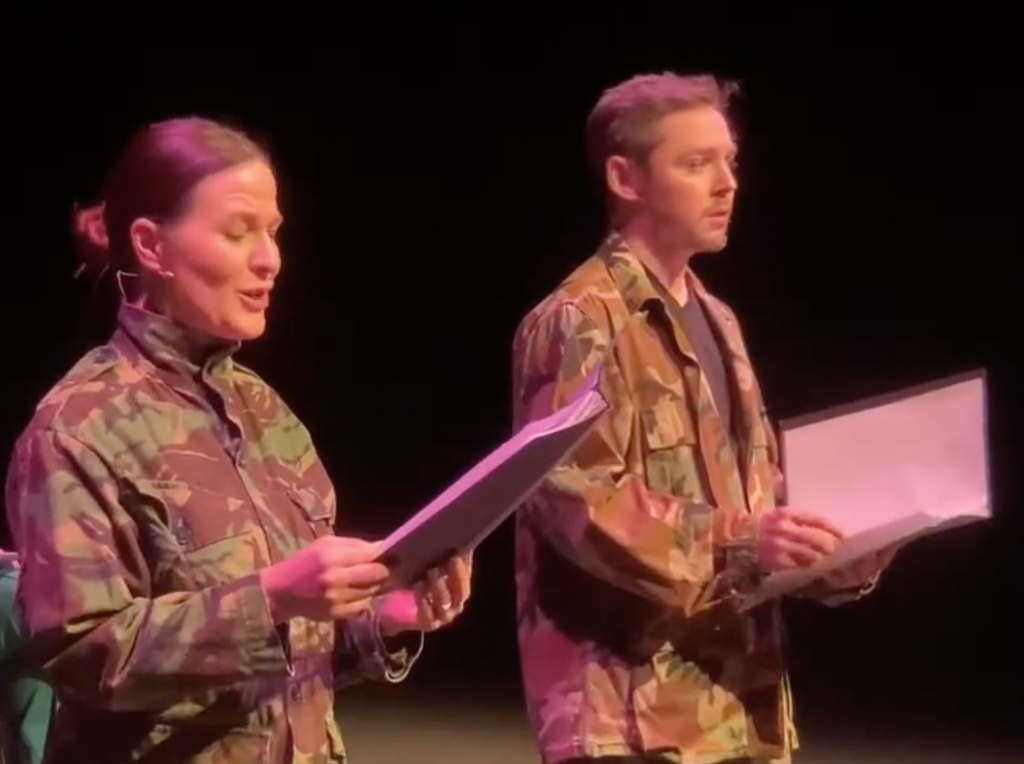 Kabosh Theatre accent the humour in the work of Natalya Vorozhbit and Bad Roads. There's a strange allure in military fatigues and a proximity to the front line. A broken-down jeep offers romantic possibilities and the body bag in the back seat will tell no tales.
Writers for Ukraine chokes us up as an experience and asks us to value the well-aimed word in dangerous times. We might have feared that art is powerless in the face of relentless force, but these literary pieces have a retort and a persuasion. The word endures and the gathering at The Lyric will witness it.
"We're doing a small thing," Jan concedes. "But it's a small good thing, and that's not without consequence."
Stuart Bailie
Writers for Ukraine, Lyric Theatre Belfast, 06.03.22
(Screen grabs from a video by Alan Meban. Watch a video of the event here.)
The donations link is still open.