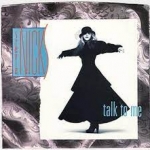 STEVIE NICKS
Talk To Me
Stevie Nicks is an iconoclast. She pours spirit and tenacity into every vocal performance, and I have been enchanted by her ever since I heard 'Edge of Seventeen' in the bar scene of School of Rock, as Jack Black and Joan Cusack sip beer and bond over their shared love of Stevie. When I was a child, my dad gave me a Rock A Little cassette that he had kept in his briefcase from the 80s. He used to listen to it on his Walkman while travelling around Italy as a teenager. Although her work with Fleetwood Mac is iconic, her solo music will always be special to me. It reminds me of being a child, mesmerised by the fire-throated siren in a boho skirt.
SUFJAN STEVENS
Chicago
This is another song that I discovered in my childhood through film. When I heard the opening bars of this song play in Little Miss Sunshine, it filled me with fizzy feelings of excitement, as I had never heard anything like it before. As the anthemic strings, driving percussion and triumphant brass section builds to an apotheosis of joyful noise, it makes my heart soar like no other song. The lyrics are sentimental to me now, as it reminds me of being on tour with my band and travelling from city to city with barely any money. "I went to New York in a van with my friends / we slept in parking lots, I don't mind, I don't mind."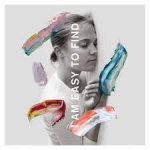 THE NATIONAL
Quiet Light
When Brand New Friend's drummer Luke introduced us to The National, it altered the trajectory of our sound. Their music brings together elements that creatively inspire all five of us, from the eclectic production of the Dessner twins, to their understated and clever melodies. This song from their 2019 album I Am Easy to Find (described by their frontman Matt Berninger as "Lemonade for depressed white people") is one of my all-time favourites. The interplay of the male-female vocals is an integral aspect of our sound, and I love how Berninger and Gail Ann Dorsey deliver their vocals in delicate unison. It's a masterclass in simple, elegant pop songwriting, and the glissando strings at the end are an emotional gut-punch.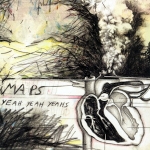 YEAH YEAH YEAHS
Maps
The simple yet hypnotic chorus hook. The rapturous breakdown of guitar and drums that punctuates the melody. Karen O crying in a high school gymnasium. The power of this song is in its restraint, and that's why it is one of the best indie love songs ever. Watching the Meet Me In the Bathroom documentary in the QFT gave me a new appreciation for the Yeah Yeah Yeahs. I left the cinema feeling inspired, having watched Karen O ignite the New York indie scene, with her unapologetic stage presence and maverick style.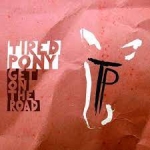 TIRED PONY
Get on the Road
A lot of my music taste is indebted to my parents, and I grew up listening to Snow Patrol. While Final Straw and their subsequent releases have soundtracked many of my happy childhood memories, discovering Tired Pony was a special moment for me. I fell in love with the folk/country elements of their sound and I loved hearing how they integrated the various guest vocalists on their tracks. 'Get on the Road' has always been a favourite of mine. The blending of Gary Lightbody and Zooey Deschanel's voices is magical. To now be able to count Gary and Iain Archer as creative mentors and friends will always mean a lot to me.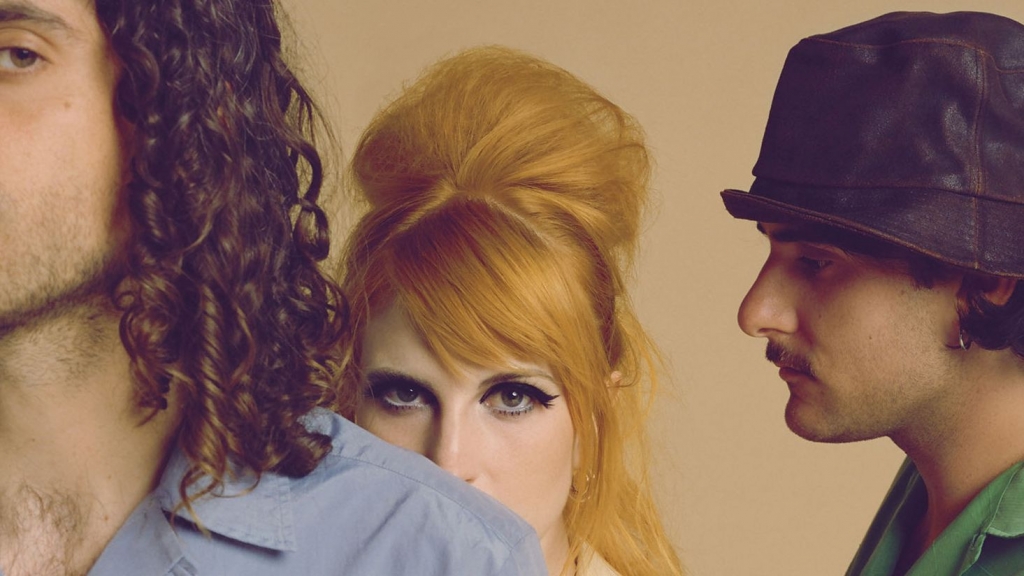 PARAMORE
Crave
Failing to include Paramore on the playlist of my life would be equivalent to omitting Messi from a list of the world's greatest footballers. From the moment I bought the Riot! album after school from HMV Ballymena (RIP) at age 11, I knew that I had found my favourite band. Their music has evolved from energetic pop-rock to intricate and thoughtful indie, and 'Crave' is a cut from their new album that celebrates connection and the importance of staying present.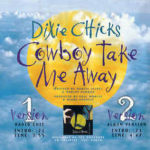 THE CHICKS
Cowboy Take Me Away
I had to include some country music for my granddad Artie. Although it might be cooler to pick some John Prine or Patsy Cline, my heart is with The Chicks.Every Friday night after youth club, I would sit on the floor in front of the sofas where my dad and Artie would play acoustic guitar and drink beer, laughing and singing into the wee hours. I remember leafing through the inner sleeve of the Fly album, singing along to the lyrics of this song. I think some country elements have crept into our new record, in my approach to vocals on 'If You're Looking for a Sign, This is It' and the Skeeter Davis-inspired swing of 'Hey Blue'.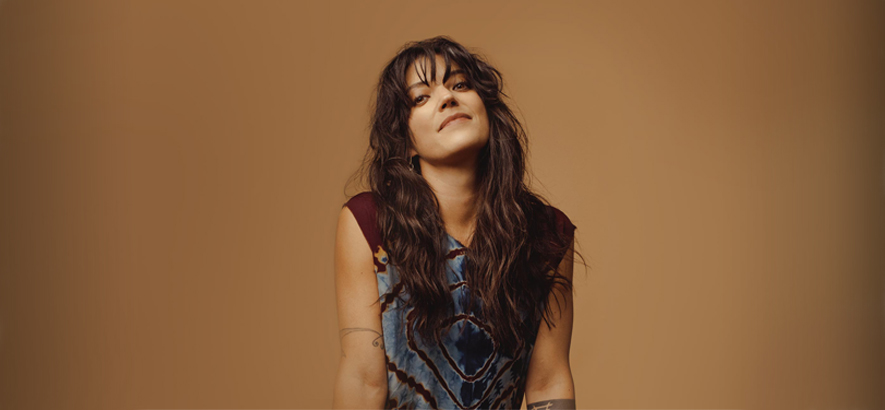 SHARON VAN ETTEN
Seventeen
Everyone is nostalgic for their teenage years to an extent, and I think 'Seventeen' by Sharon Van Etten perfectly captures the ache of growing up and the pain of looking back at the past. The frenetic production and fuzzy synths evokes the excitement of being a teenager and exploring the city at night, while her impassioned vocals make me want to cry, as she speaks to her past self. "I see you so uncomfortably alone, I wish I could show you how much you've grown".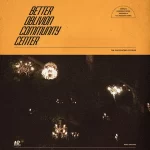 BETTER OBLIVION COMMUNITY CENTER
Dylan Thomas
Conor Oberst and Phoebe Bridgers are significant inspirations for Brand New Friend, and this album is a phenomenal piece of thoughtful and emotive indie. The dual vocals perfectly compliment each other, and both artists are masterful storytellers. I love the lyrics of this song and the playful and silly literary references throughout.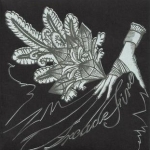 ARCADE FIRE
Neighbourhood #1 (Tunnels)
A masterclass in how to open an album, this song is a cinematic and cathartic statement of intent. Arcade Fire are another band that influence our sound, and we tried to capture some of the chaotic energy of this song in tracks like 'Zero' and 'Dino' on our new album. Although, we haven't had the opportunity to experiment with such grandiose orchestral instrumentation, apart from playing around with MIDI samples! Maybe one day.
(Lauren Johnson writes, sings and plays with Brand New Friend. Their new album, Grandstand, is out now)