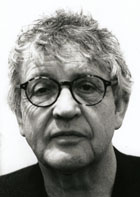 Rave on, Paul Muldoon. Rave on across the pages of Binge – new poems, freshly unboxed in the Sunflower, upper barroom in Belfast. Whip-smart Muldoon, setting the verse akimbo, metaphors like party poppers, cascades, riff and refrain. Muldoon as the outlaw palindrome – Noodlum – word-rustler and renegade readiback.

Binge is a major writer, gifting his art to a domestic poetry press. Lifeboat's gain is a pamphlet with a burgundy jacket and nine works. He's been a loadstone for the imprint and he gets fitting support from fellow pamphleteers Susannah Dickey, Scott McKendry and J. Taylor Bell. His manner is loose and gracious. He squints in the beer light and he sets 'em up.
'Old Flame' is a rich remembrance. He rhymes "fate of Nefertiti" with "Laphroaig peaty, peaty, peaty." Yet it's not merely a class in precocity. It is mostly lonesome – 'Visions of Johanna' redux, "when every dark horse proves to be an also-ran". The closing lines deliver a grave update.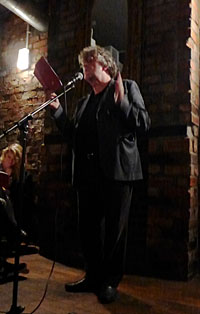 Fifty years ago, Paul was the kid contender of the Belfast Group. Many of the elder writers are now absent, but he has marked Michael Longley's 80th with 'Poetry Incarnate'. He shadows the old magus and his lit affections – the Trojan heroic, Atlantic zen at Carrigskeewaun and sublime notes on the gramophone:
"Yehudi Menuhin Huddie Ledbetter `
Johann Sebastian Bach
Not to mention the wow factor
In a copper beech".
The poem Binge is the scattershot news from a week in May 2019 – the crossbow murders, wack continuity in Westeros plus Theresa, Boris and errant memes. There's a muted farewell to Doris Day and somewhere, you hear John Lennon's quiet exhalation, oh boy.
Meantime 'Clegs And Midges' carry infection and unease. The grotesquerie goes further in 'The Fly', many-layered and brilliantly sprung. There's seeming pestilence and abuse, also a meta story of dread and dereliction. You think of John Donne and the bravura reasoning of 'The Flea'. You're in a small barroom and this poet is filling your head with astonishment. Rave on, Paul Muldoon.
Stuart Bailie
Paul Muldoon, The Sunflower Bar, Belfast, 03.09.19
Lifeboat Press pamphlets are available here.