Eleanor Gilmore has been awarded the first Carol Clerk Bursary for music journalism. This project aims to support the skills and potential of a female or non-binary music journalist in Northern Ireland.
The bursary honours the trailblazing life of Carol Clerk (1954-2010), an award-winning music writer from Belfast who was News Editor of Melody Maker and also authored books on the likes of Madonna, The Pogues and The Damned.
This support initiative is a partnership between Dig With It magazine, the Women's Work Festival and the Oh Yeah Music Centre in Belfast. The bursary will support mentoring, skills development and resources for upcoming writing talent.
Eleanor Gilmore is a student, based in Belfast. She was chosen from an impressive set of applicants.
"I'm so pleased to have been awarded the inaugural Carol Clerk Bursary for music journalism," she says. "As an unpublished, slightly apprehensive writer, someone who's somewhat secretly been documenting my thoughts on music for many years alone in my room, I didn't think such resources and mentorship as those offered within the bursary would be accessible to me.
"Being the recipient of this bursary will give me direction with my writing, resources to develop and improve my ideas, and the guidance to put forth my own contributions in chronicling and championing the alternative music scene as Carol Clerk did during her career.
"Since applying, I've had the chance to read some of Carol's work covering some of my favourite artists such as Joni Mitchell, The Fall and Oasis. Her wit and wonderful turn of phrase jumps out at me, and further inspires me to commit to writing about music, particularly within Belfast, with the same rigour, passion and honesty.
"I'm very excited to get started and to have a wider audience in mind to write for than… well… just me! I would like to thank the awardees of the bursary for seeing value and merit in my ideas and writing, and also Carol's family for giving the blessing for this bursary, of which I am the grateful recipient, to be awarded in her name."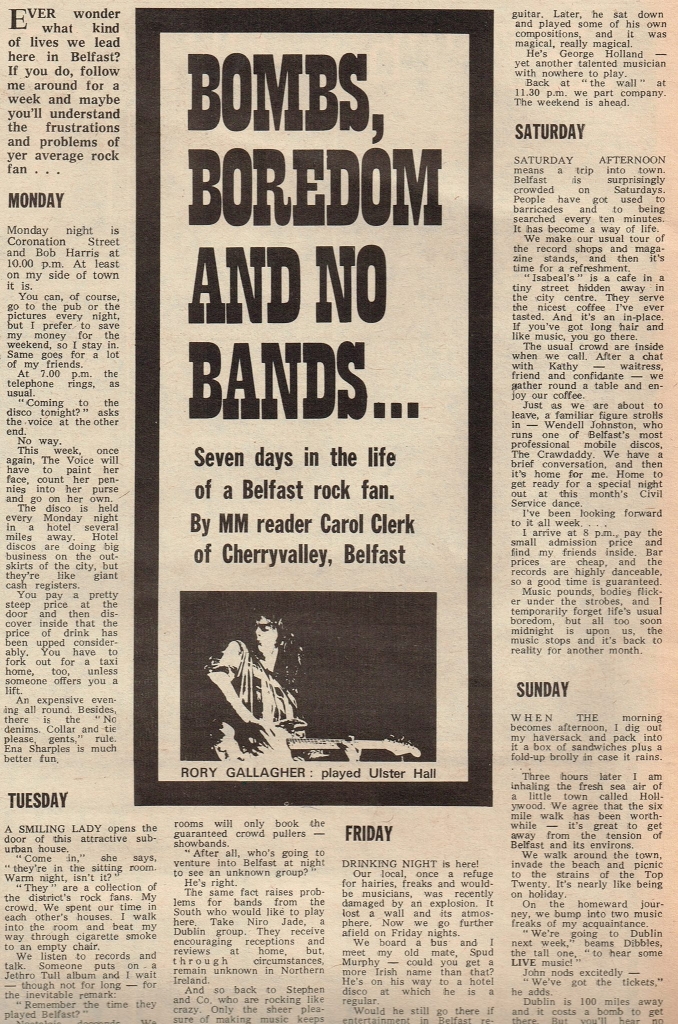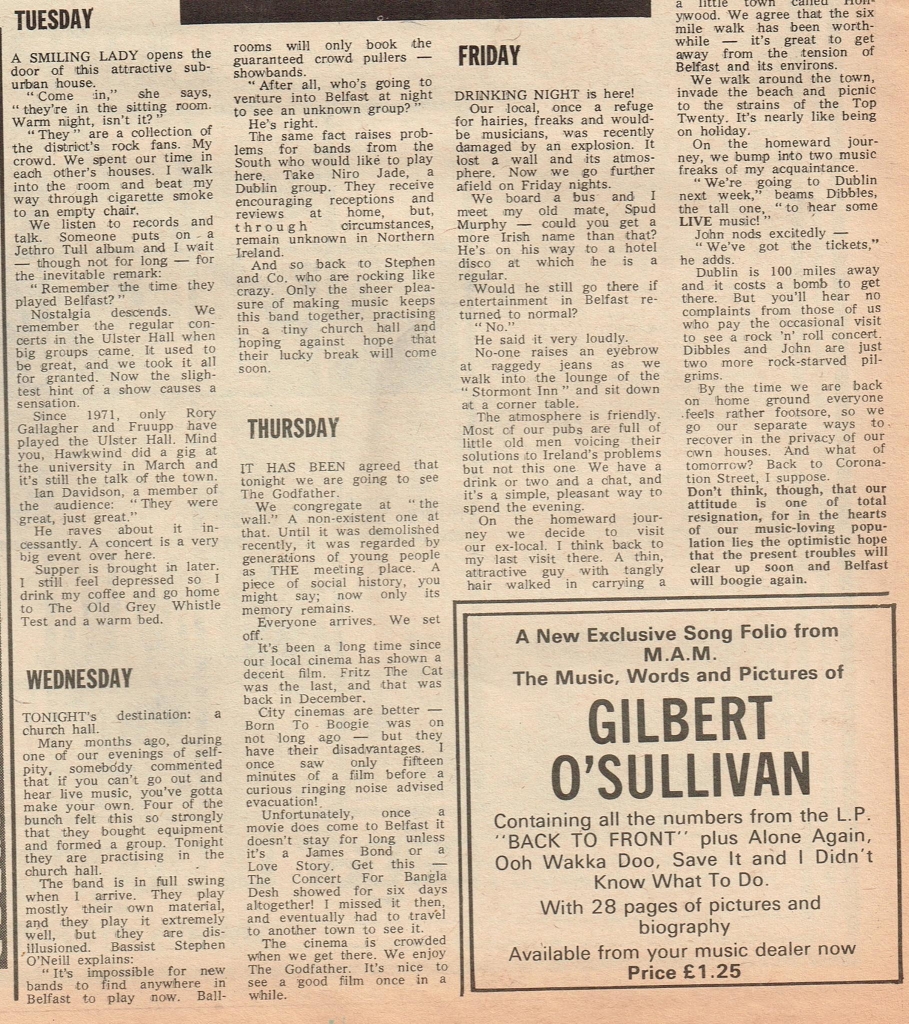 Carol Clerk was a student at Regent House school when her first piece was published in Melody Maker. The 1973 headline was Bombs, Boredom and No Bands. It was a diary of teenage life at a horrendous time.
Carol took a journalism course and then practiced her trade at the Acton Gazette and the Wembley Observer before taking her place on the Melody Maker news desk.
She won a PPA award for her coverage of Live Aid in 1985. On a visit home, she watched a local punk band, the Defects, playing at Orangefield Boys School. She became their champion, writing keen reviews and helping to secure them a record deal. "Carol was a diamond," singer Ian 'Buck' Murdock recalls.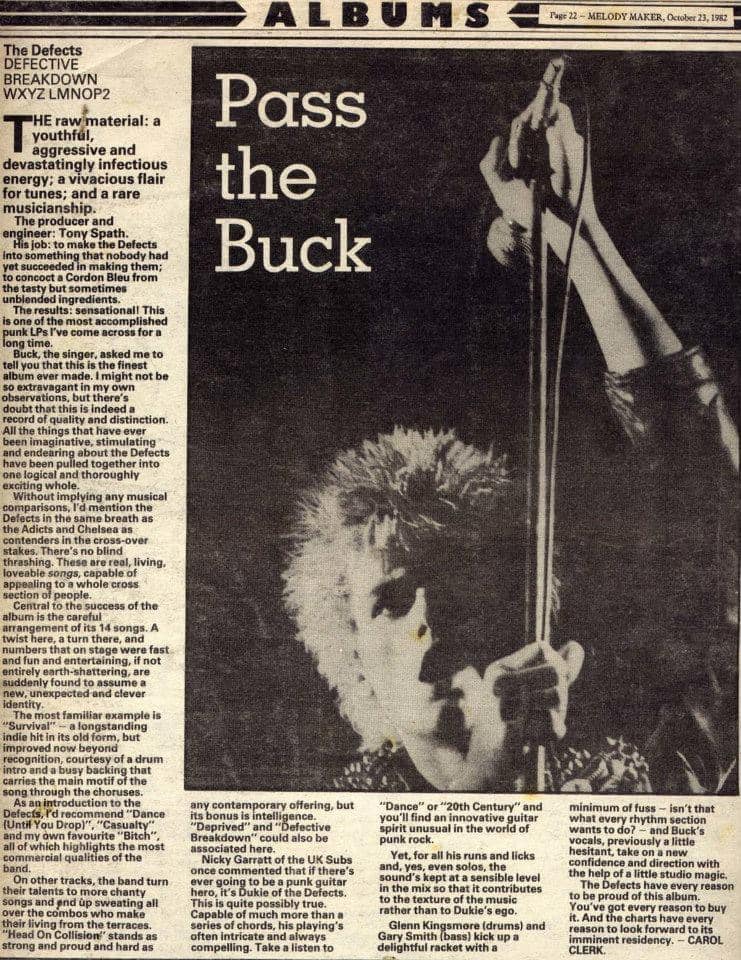 Carol died of breast cancer in 2010. She was only 55 and she is greatly missed. The Carol Clerk Bursary has been developed with the support of her daughter, Eve.