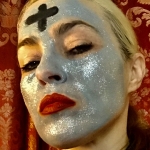 This is the season of the Vigilante Cannibal Nun. Her name is Maggie Murtagh and she's made an online visitation from the Irish famine, feasting on the raw innards of clergy, nobility and English soldiers. She wears hip-hop bling and commits heretical acts. She channels trauma and terror and often, she's as funny as all get-out.
Maggie is the creation of Carol Murphy, a Belfast screenwriter and filmmaker. The character has been unloaded in a series of film shorts, dropping into the early moments of 2022. These are the five episodic parts of The Body & Blood – art that shudders out of the pandemic age, informed by Irish history and personal unease.
The Body & Blood was shot on an iPhone in her bedroom over seven days. Carol put in 12 hour shifts as she manifested Maggie. She wore a Cossack hat, a sacred heart broach, gold chains, Adidas and day-glow face paint. She spoke in verse and did not flinch from the extraordinary. You might say that the film rolls like a Jacobean revenge tragedy, soundtracked by Nick Cave and Murder Ballads. But it's more unusual than that…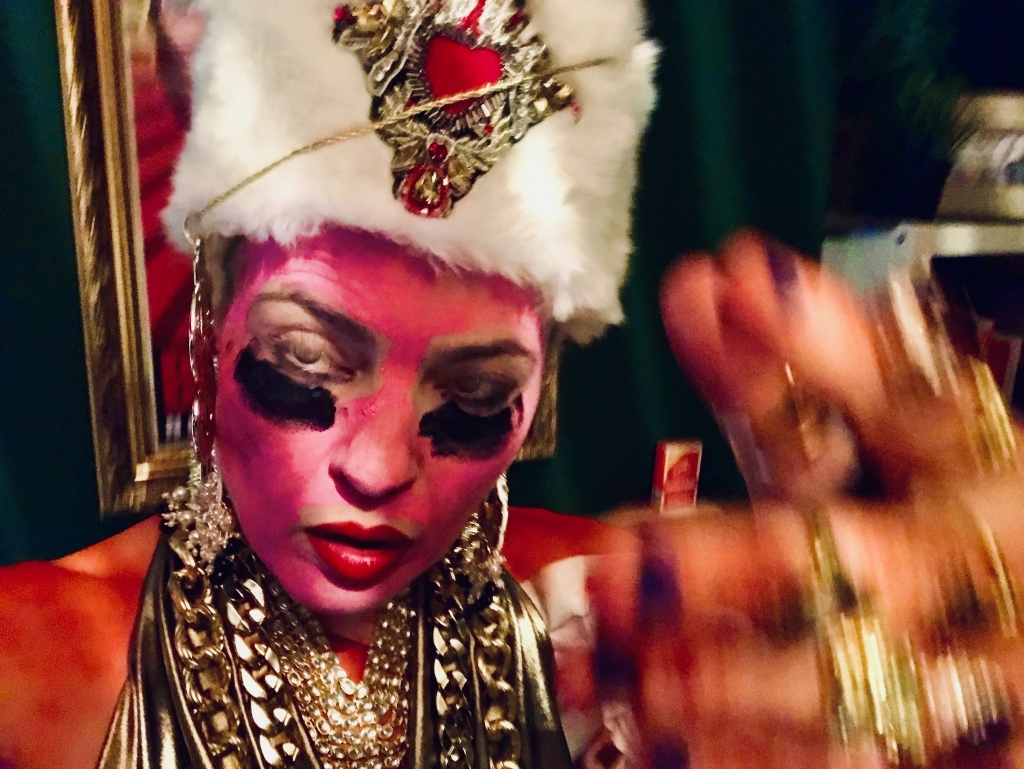 When she puts on the mirror shades in the filming, you can see a reflection in the sunglasses – the active phone and the laptop with the scrolling script. There's a rare moment when she steps out of the nineteenth century and sings the Bob Dylan tune, 'She Belongs to Me'. Time travel is negotiable. And artists, they don't look back.
"What I wanted to do," Carol says, emphatically, "was to use the famine as a metaphor for a psychological world. A world of pain, horror, grief, loss and anger. That's what it is, so I was able to do anything."
It was also a kickback against the contorted system of film production – of approvals and rewrites and funding and commissioning rounds. Carol, like many people in the business, had lost good ideas to the film hierarchy and the aversion to swift decisions. The Body & Blood was not going to be lost in the back of a desk drawer.
"The way that I work with ideas, my head's all over the place and I push ideas together. It just came to me. I tried to write it as a screenplay and it didn't work. So I just left it. But I kept it in my head. I just thought to myself, I don't want to let this one go. I have to honour this idea."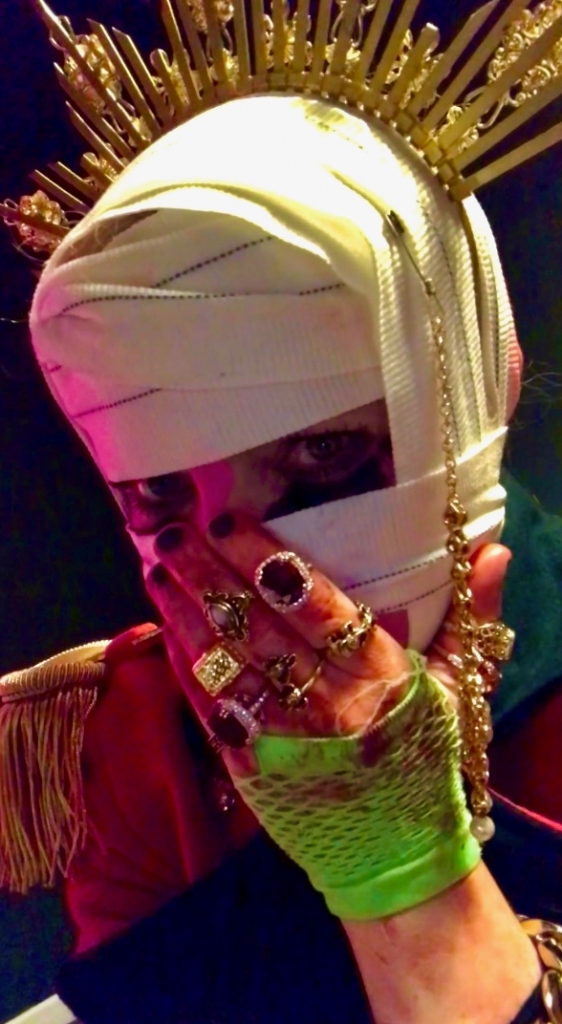 Then Carol binge-watched Hip-Hop Evolution, a documentary series about the birth of a new culture.
"I thought it was fantastic. The music just gets you right in your gut. No messing around. And the footage was incredible. No one asks permission. They just go and do it. Kool Herc doesn't go, 'I think I'll do an application to have this party'. They just do it. So I thought, well, I'm not gonna rap it, but I'm gonna write it in verse.
"I wanted to muddy the water. I wanted to write irresponsibly. I didn't want to have the anal commitment to the audience – that you do when you're writing a screenplay. I actually just wanted to write rampage. That was it. I didn't even want to start with a story and complete it at the end. Just full-on rampage. I wrote 40 pages of verse like that. I just wanted to explode, and really, I wanted it to be funny. It's just been a blast."
Stuart Bailie
This is extracted from a longer feature. The full version will appear in Issue 7 of Dig With It, released in late January. To pre-order or subscribe, see here.