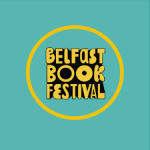 This year's Belfast Book Festival sees a number of events exploring different cultural experiences. There is Romanian writing, poetry about motherhood, queer poetry, and an inter-generational event. Poet Nandi Jola and author Sue Divin will both be there to share from their recent publications – two texts which on the surface seem very different but which both have something to say about our wee country.
Home Is Neither Here Nor There (Doire Press), Jola's debut poetry collection, speaks of her journey from South Africa to Belfast; both the physical and emotional experience of uprooting oneself from one place and starting life in another are expressed in bold, sometimes shocking, sometimes tender, verse.
Jola's subjects are painted brightly and they cause us to face her truths at close range; the trafficking of women, and the brutality of systems which are meant to protect people – these subjects sit alongside gentle depictions of maternal pride and delight in identity. There aren't many people of a certain age in Northern Ireland who won't be able to relate to the sense that the Troubles were not everything here, we also had "laughter too/and the smell/of/homemade bread."
At the same time, those who have been born in NI will appreciate that Jola's poetry reveals that it's not the same – that as much as we are drawn towards comparing conflicts and cultures worldwide, it's not that simple.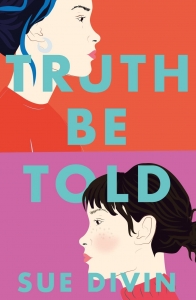 Similarly, Sue Divin's Truth Be Told confuses the 'them and us' narrative through unflinching prose fiction. Divin's second YA lacks none of the high action narrative drive of her debut, and this time she goes even deeper into our locally divided cultures to lay bare the legacies of family violence and political trauma. But, like Jola's work, it is not without humour (I laughed at loud at the Derry Girls-style Halloween scene with the kissing priest and nun, and Nan's very local response to the highest point of tension- "I think I'll put the kettle on"); we are left with discernible hope, despite the darkness.
Tara and Faith, two girls from opposite sides of the political spectrum, are thrown together on a cross-community trip where it is hoped they will learn that they have things in common. However, what they they have in common is far beyond anyone's expectation, and the discovery will lead to conflict long before it heads towards peace. There is discussion of suicide and physical abuse, and Divin does not run from big questions about religion and sexual identity. This is a story about family and trauma, but also at its heart it is a story about growing up and finding love in the families we are born into and the ones we create.
Truth Be Told and Home Is Neither Here Nor There are excellent examples of the importance of writers having space and support to tell their own stories. As the debate about 'own voices' rages on, you only have to look to work of this standard to see why primacy must be given to those who have lived in the places they're writing about.
But both writers speak about the difficulties of labelling identities as well. Jola's poetry lays bare the constraints of categorisation; "In the orange and green/of our culture/our fabric cannot be dyed… we will invent boxes instead/Black Irish/Black other," and in Truth Be Told the troubled Tara also speaks of boxes; "We're easier managed in boxes because in them, we only hear stories of the people in our box. We never get to listen to people who are different, because if we did, we might change the system."
These are texts about contemporary Northern Ireland where we wrestle with the past and the present in the same arena. We look to skillful writers like Divin and Jola to give shape to confusion, and images to the white noise of so much media.
Shirley-Anne McMillan
(To see the Belfast Book Festival programme, click here.)
Please support Dig With It by buying the magazine or subscribing from our online shop.