"This is what we do here; move forward while falling back."
Bernie McGill's new book of short stories is a collection of quiet majesty, featuring 12 perfectly crafted stories, all exploring moments of transition in the lives of the lost and the lonely. With a compassionate skill, these stories are like arrows in flight; we do not know where they have started from, or where they will land but the journey itself is what is important.
From the memory-laden streets of Botanic to the warm anonymity of Sardinia, McGill's characters struggle with the repercussions of bereavement, past trauma and forgiveness. The collection is full of actual journeys – as in the masterful title story in which siblings separated for over 50 years reunite while they still have time – but also features journeys of the mind as characters come to terms with their past and attempt to define their futures.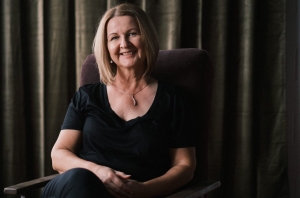 With a deft skill, McGill insightfully illuminates these quiet lives that have been thrown off course by circumstance, loss or betrayal. In A Loss, a grown man comes to understand the painful reality of his aunt's life as he clears out her home after her death, while in There Is More Than One Word, the discovery of a body missing for decades raises as many questions as it answers . A Fuss is an understated yet devastating exploration of the life-long consequences of abuse, as a woman steels herself to return home for her father's funeral.
The prose in these stories is beautifully measured and carefully considered. There is not one word out of place and not a word wasted. Rather, she creates a wonderful ambiguity that adds a density and depth to these stories, equal to what you would find in a novel. McGill eschews extremes, preferring to see the multitude of emotions contained in the ordinary – she is an extremely realist writer, teasing out the essence of what it means to be human when life still has to continue to be lived and grief must be carried in whatever way possible.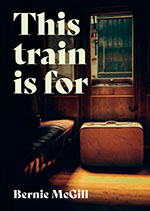 Even when her stories veer into magic realism, as in the The Escapologist or The Cure for Too Much Feeling, she grounds her writing in a strong sense of place and an authenticity of language. No matter their situation, her characters are recognisable and universal and McGill writes with a real sympathy and honesty, exploring the human experience as it is lived from day-to-day – those disappointments and tensions that lurk under the surface of all families and all relationships.
Cathy Brown
Bernie McGill – This Train is For (No Alibis Press)
This review is featured in Issue 8 of Dig With It magazine, available here.