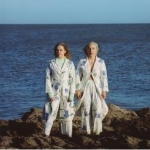 Morgan MacIntyre and Gemma Doherty, aka Saint Sister, are intentional in creating a palpably larger presence. Featuring more centrally across the board on their second release, both as protagonists in the album's visuals and in self-producing the record, the duo meld their wistful 'atmospop' into groovier shapes on Where I Should End.
Recorded with Rían Trench in The Meadow in Wicklow and mixed in Berlin with Benedikt MacIsaac, Where I Should End basks in shimmering guitar lines on a bed of layered synths. Arpeggiated strings ('Any Dreams?') and drum machines ('Dynamite') add a varied texture to the muted but beautiful landscape carved out by their 2018 debut, Shape of Silence.
Saint Sister's characteristic harp-led folk style holds its own alongside the sophisticated electro-pop production. This enmeshment of contemporary and traditional instrumentation captures perfectly the poignancy and duality of moments. No more so than on the first single 'Karaoke Song', a seemingly upbeat number penned after the two had performed a duet (of Tom Jones' 'Sex Bomb', no less) on Morgan's birthday in a basement on Parnell Street two years ago. At first the song unfolds as the night – filled with a sense of release that comes from unadulterated craic with friends; the kaleidoscope-filtered music video awash with 80s visuals. But the lyrics carry reality of what happens when the lights come on and lonelier thoughts creep in: "And just like that the karaoke's over… / I wish that I could call you when I'm sober".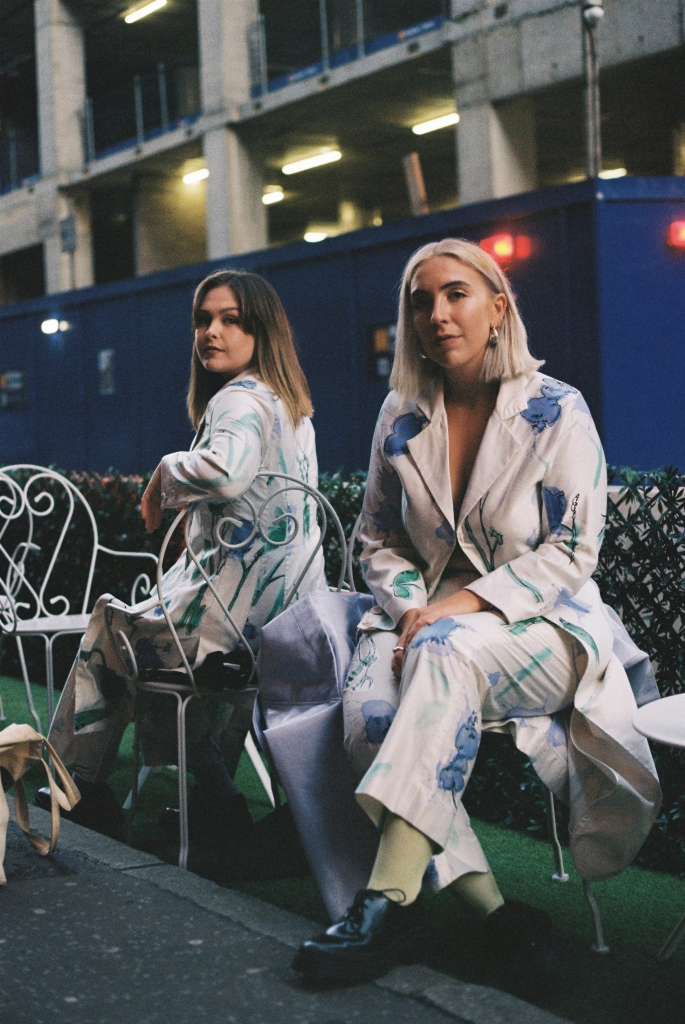 'Irish Hour' and 'Manchester Air' talk of home; a brewing sense of its weight mirrored in the meditative orchestral arrangement that splices the latter half of 'Manchester Air' from its lyrical part. The track was written during the Repeal referendum, throughout which Morgan and Gemma were frustrated with the discourse surrounding the campaign, and worried for the outcome. Putting to paper an account of unplanned pregnancy that speaks to the experiences of so many women, their powerful contribution to the discussion is a reminder that the personal is political.
Steeped in intricately woven folk storytelling, their lyrics ring with an intimacy and riling vulnerability. Direct addresses to lovers and loved ones; recountings of loaded dialogue; and many stolen moments feature across Where I Should End. Saint Sister's crafting of very specific scenarios extracts a visceral empathy. 'The Place That I Work', a blow-by-blow of a surprise encounter between old flames is enough to knock the wind out of you – lightened in no way by Lisa Hannigan's lending of vocals to the duo for what becomes an ethereal harmonic trinity. As much as songs are often fiction or exaggerated fact, Saint Sister's moments are so sweetly human that you can only hope they actually happened, and believe their every word.
Addison Paterson