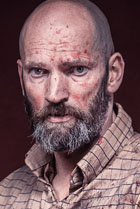 Mark Rothko is a massive kvetch. He hates Jackson Pollock and Andy Warhol. He despises the art dealers and the chattering class of Manhattan that misunderstands his art and would prefer a nice colour for the overmantle.
He scorns the Seagram Corporation that has paid him $35,000 to put a new collection into the Four Seasons restaurant on Park Avenue. They have afforded him scale and status. He wants control over the lighting and the placing of his great canvasses. But already there is stress. The millionaires who dine there will care little about the work – he'll be another amuse-bouche in their schedules. Meantime, the somellier uncorks the artist's wine choice with distain, recognising the immigrant's anxiety with money, his outsider status in a culture that only requires him as a producer, a commodity.
Red, written by John Logan was premiered in 2009 and won many awards in London and New York. Two actors, 90 unbroken minutes and those questions about art, integrity, belief and transcendence. At The Lyric Theatre in Belfast, Patrick O'Kane takes the Rothko part and he mixes the gravitas with the self-regard and some bathos. Serious talk, slapstick and Marx Brothers fever. His artist assistant Ken (Thomas Finnegan) mixes the paint, takes the blows and eventually gets to reveal his own profundities. Canvasses are primed and stories are uncovered. Pogroms and murders, flights and arrivals.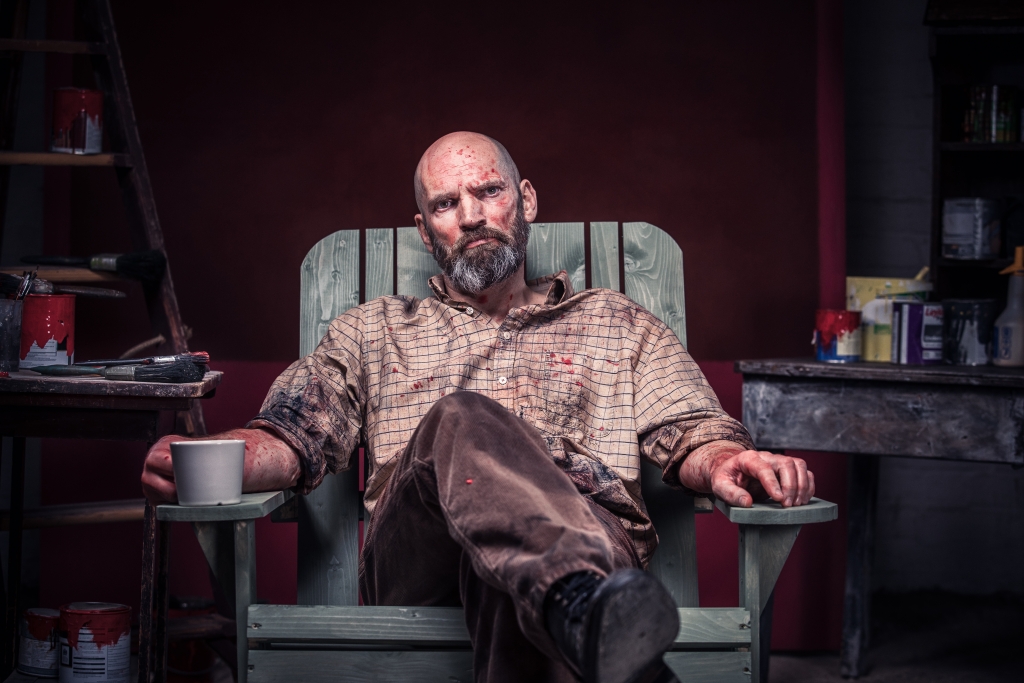 Rothko pushes paint around his large studio in the Bowery and he moans and kvetches. There is rapture when he talks of Rembrandt and Matisse, Belshazzar's Feast and The Red Studio. He speaks beautifully about the dark church in Rome that houses Caravaggio's Conversion of Saul. It was a tough commission, but the artist gave it luminosity and soul. He won.
Finnegan has more presence later in the play as Ken challenges the master, alive to fresh changes in New York, to pop art and bebop. At one point he finds his senior drunk in the studio, smeared in red paint and thinks the worst. That will happen, but not in 1958, when Rothko has 12 years of anguish left in him.
Prime Cut Productions has imported much of the major city energy, the verbal spikes and tics, the indulgence and venality of the metropolis. At The Lyric, Belfast is encouraged to scale up, to consider over-arching vision and to colour it boldly.
Stuart Bailie
Red is at the Lyric Theatre, Belfast until April 22